My last recipe was simple, yet tasty and nutritious Easy Slow Cooker Black Beans. I make these all of the time—at least several times a month—with different varieties of beans. Hemant's and my new favorite way to eat up our beans is this super simple, 5-minute meal: Smashed Black Beans & Avocado Toast.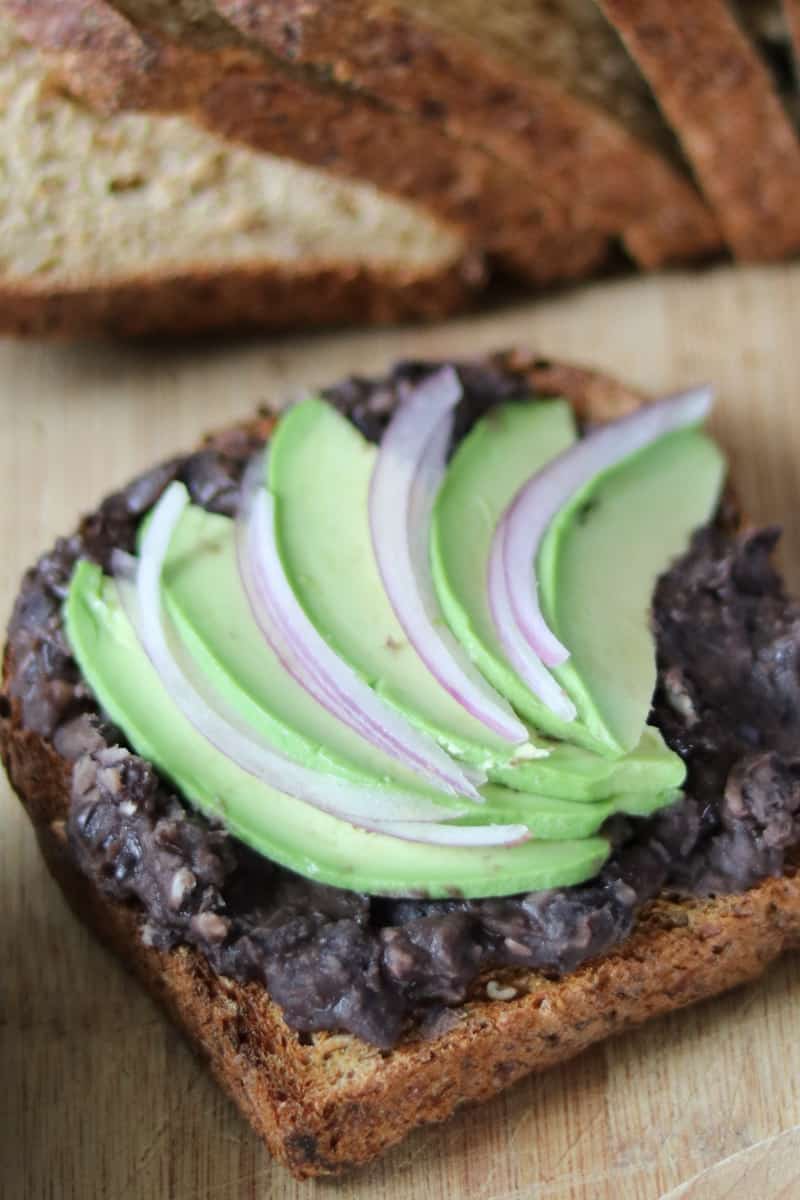 You'd think that running a blog, we'd always have plenty of elaborately prepared meals on hand. That's what I thought too! But the fact is, there are nights we spend 2-3 hours making the food (including taking notes, carefully measuring and timing everything, tweaking the ingredients, etc.) then staging and taking the photos. It's often 8 p.m. by the time we're finished.
Eating a simple meal-snack like this smashed black beans & avocado toast before we start 'cooking' has been a lifesaver! This snack's got high-fiber beans, whole-grains in the bread (I like bread that has grains listed as the first ingredients, before any flour), and healthy fat from the avocado.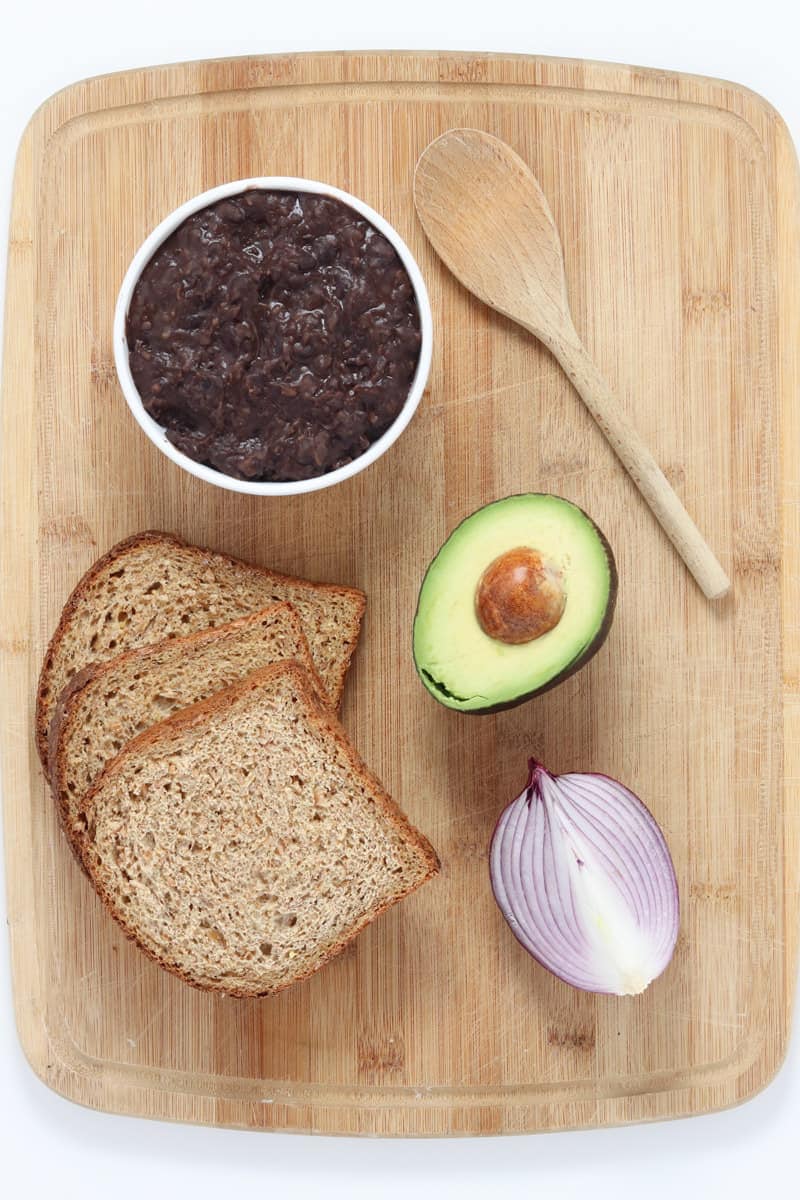 I know we're not alone in being busy! I see SO many people post comments in vegan Facebook groups that they're struggling to stick with veganism because they just don't have time to cook. If you've been eating a lot of processed or fast food when you go vegan, this can be a huge hurdle.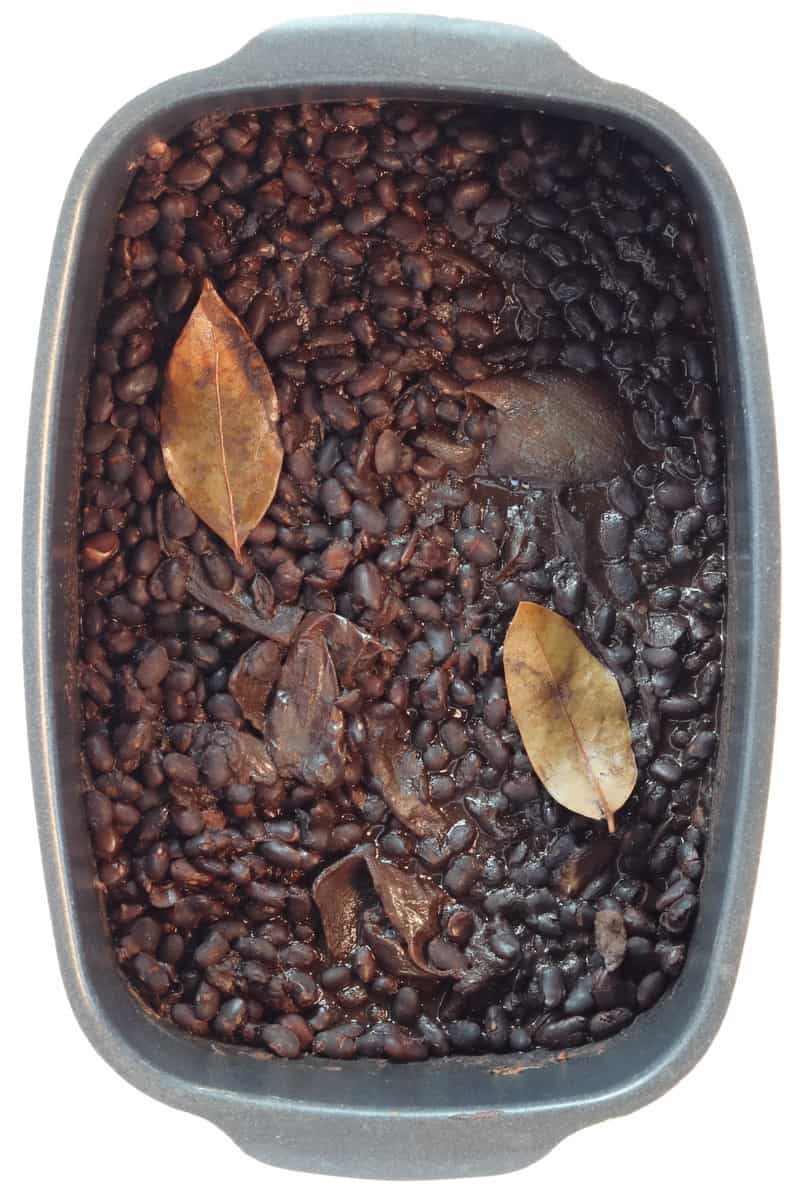 But if we want to eat healthfully and vegan, there's just no getting around the fact that we need to get in the kitchen! That said, it is possible to make food from scratch that's vegan, healthy and convenient.
And hey, it's okay! The dinner police aren't going to come and arrest us if that meal happens to be very simple—like smashed black beans & avocado toast.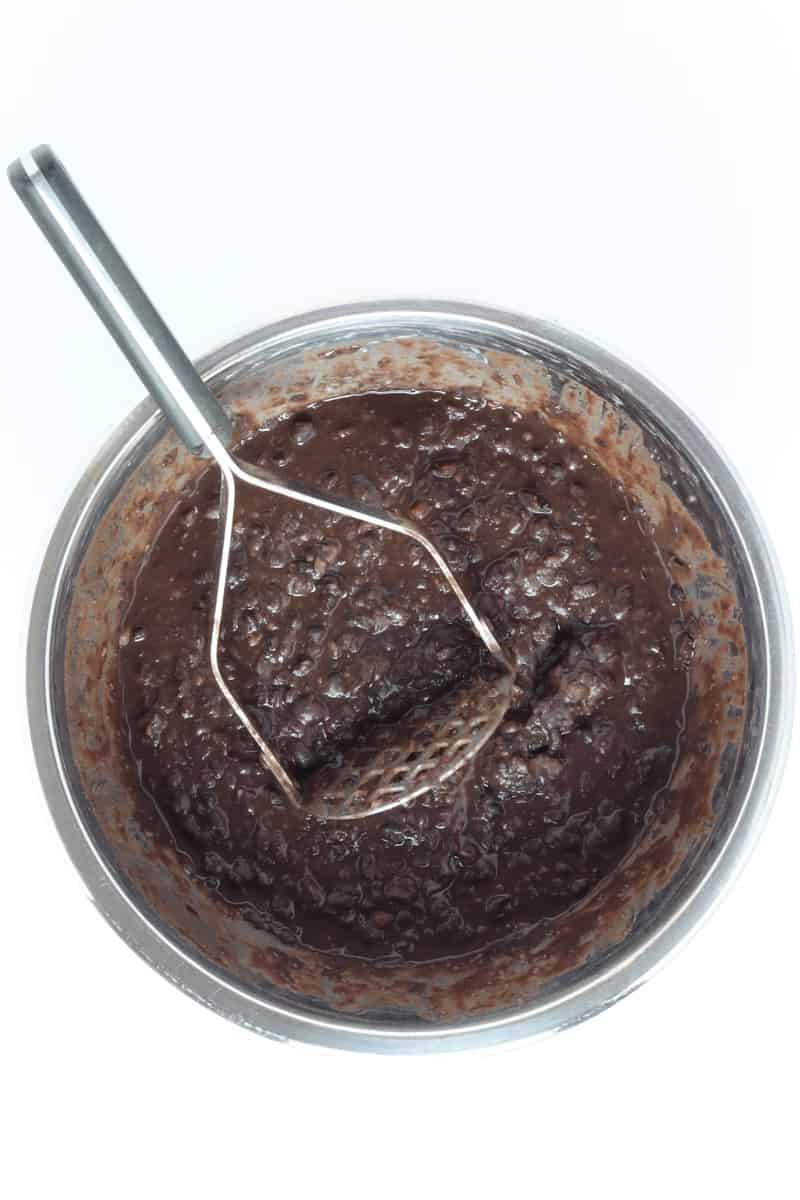 In a pinch, you can make this open-faced sandwich with canned beans if that's what you have on hand. But with just a titch of planning and a few extra minutes of prep, you can cook up some flavorful slow cooker black beans for this recipe.
Just throw your beans and a few simple pantry ingredients in the slow cooker at the start of the day, and they'll be ready at dinnertime. For this recipe, I like to cook the beans a bit longer—just until the skins start to split—to make them easier to mash.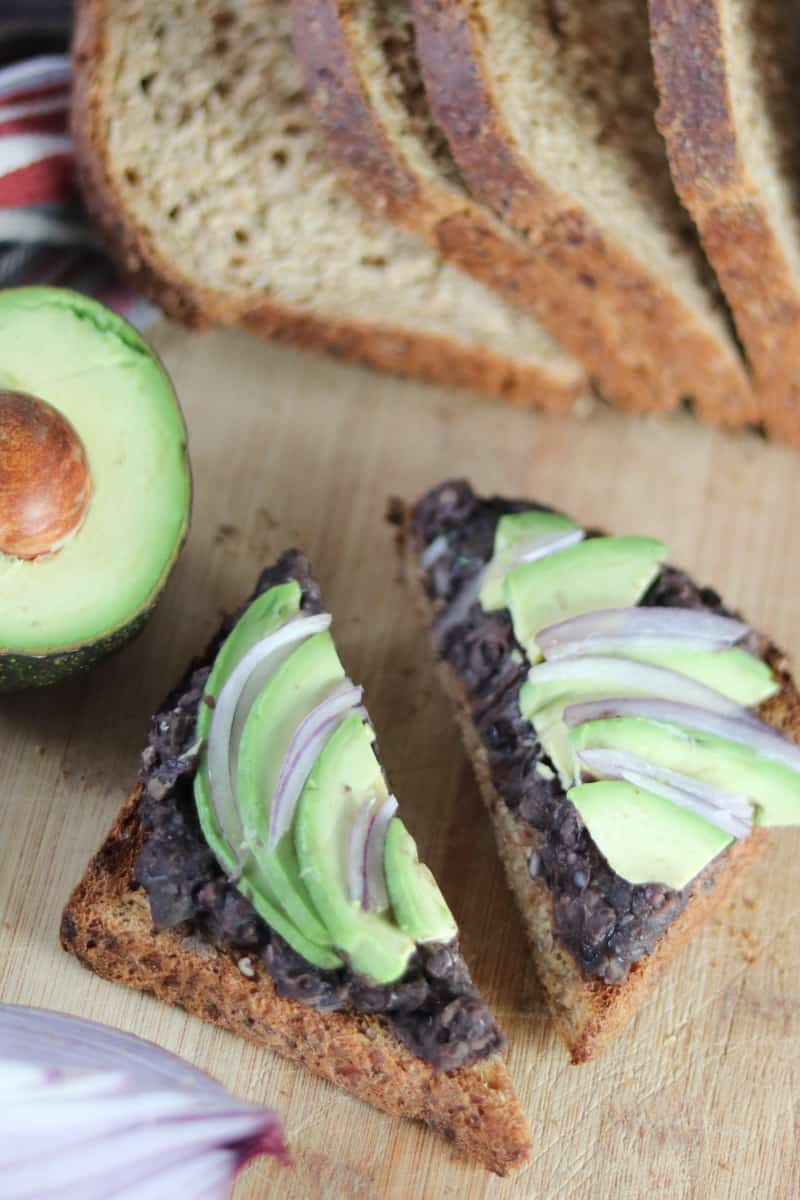 Just 5 minutes in the morning, another 5 minutes or so at night, and dinner's on! For a complete meal, serve your smashed black beans & avocado toast with a side of pre-washed greens or a cup of your favorite vegan soup. Easy, peasy, yummy! And good for you.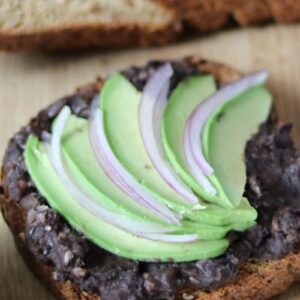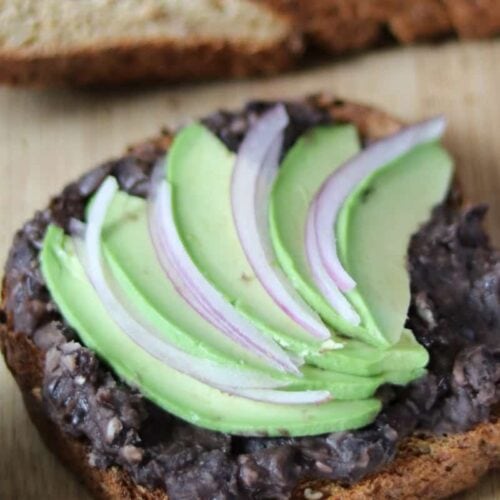 Smashed Black Beans & Avocado Toast
A delicious, satisfying 5-minute vegan meal or snack that's both easy and nutritious. Great with homemade slow cooker black beans.
Print
Pin
Rate
Instructions
Toast the bread in a toaster.

Drain the black beans and place in a medium mixing bowl. Mash with a potato masher or the back of a large fork. Add a bit of the reserved liquid to achieve a consistency that's moist but not runny.

Spread the smashed beans over the toast. Top with thin slices of avocado and red onion.

If desired, sprinkle with large grains of sea salt.
Nutrition
Calories:
258
kcal
|
Carbohydrates:
36
g
|
Protein:
11
g
|
Fat:
7
g
|
Saturated Fat:
1
g
|
Sodium:
12
mg
|
Potassium:
998
mg
|
Fiber:
11
g
|
Vitamin A:
165
IU
|
Vitamin C:
5.4
mg
|
Calcium:
6
mg
|
Iron:
0.3
mg