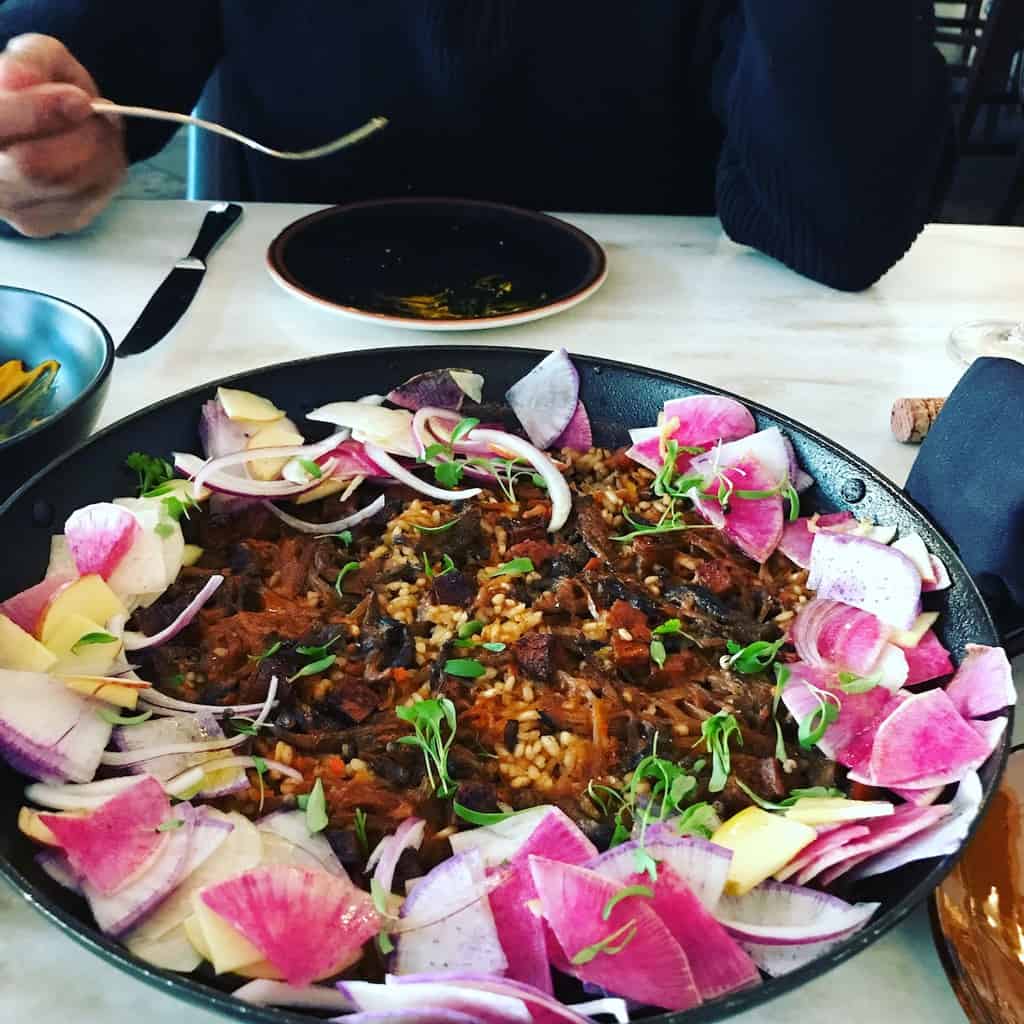 It's not always easy being a foodie and a vegan. At least not when you live in a mid-size city like Madison, Wisconsin, and definitely not at a time when most chefs seem to heavily favor ingredients like pork belly and duck fat. If it weren't for ethnic restaurants, my husband and I would barely venture out for a meal.
Before I became vegan, I used to love eating out. I'd usually start planning Friday date night's culinary adventure by Tuesday. But now, it can feel like bit of a chore. Most of the small-plate and other hip gastro-spots in town have a few vegetarian options. But vegan? You have to scour menus online, request the "special diets" menu or send waitstaff scurrying off to to the kitchen to confer with the chef.
So I was feeling more than a little bummed last spring before our fifth wedding anniversary. My husband said, "There, there honey, everything will be okay." (The standard phrase I've suggested he use when I'm upset. Trust me, this really works.) A few days later, he told me he'd made a reservation at one of our favorite spots, Estrellon, a tapas place. And he'd made a note in the Open Table reservation that we were vegan.
I was pleased. Estrellon has plenty of veggie-centric plates that can be easily veganized, and the chef, Tory Miller, is kind of a big deal around here. He's the chef at several of Madison's better restaurants, and recently beat Bobby Flay in an Iron Chef Showdown.
But that evening as we checked in with the hostess, I was just a tad bummed (again) in anticipation of going through the usual exchange with the waitstaff–no, we don't eat aioli, no, butter isn't okay either. Sometimes, you just want to relax and enjoy the experience without all the logistics!
Needless to say, I was thrilled when the server presented us with a small card–a personalized, 5-course chef's menu prepared just for us, with our names and anniversary date at the top. All this from the simple note in the comment section of our online reservation stating that we were vegan and it was our anniversary.
This gorgeous vegan paella (pictured above), was our main course. And the entire evening was fantastic. Thanks to Chef Miller and the wonderful staff at Estrellon. You rock. In fact, I think I'll go online right now and make a reservation for Friday night.
SaveSave
SaveSave
SaveSave
SaveSave
SaveSave
SaveSave
SaveSave
SaveSave
SaveSave
SaveSave