30 healthy, whole food plant-based, and oil free vegan appetizer recipes that prove party food can taste amazing and be good for you.
Tips for making healthy vegan appetizers
Going to a party doesn't have to mean abandoning your healthy eating plans. Make one--or more!--of these recipes, and not only will you have something wonderful to eat, you may even inspire someone else to give plant-based eating a try.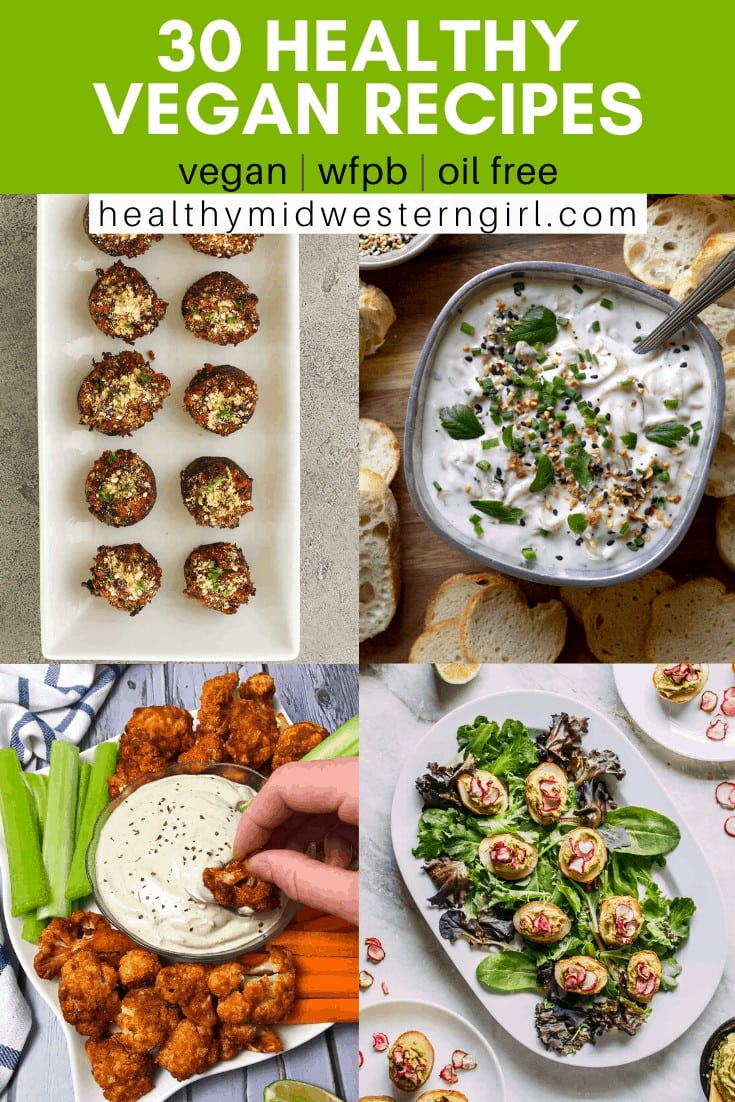 To make whole food plant-based compliant hors d'oeuvres, there are a couple of things to keep in mind.
Pay attention if the recipe calls for store-bought ingredients. For example, many jarred or canned foods (condiments, roasted red and adobo peppers, bouillon mixes/bases, tortillas, pizza doughs/crusts, etc.) contain oil.
Use fresh cut veggies and make your own chips for dipping. I like to bake my own chips from brands like Food for Life or Engine 2.
Use sprouted tortillas for roll ups, too. In my experience, it's practically impossible to find wraps without oil.
Buy WFPB compliant crackers like Mary's Gone Crackers brand. Or make your own, like this White Bean Protein Crackers recipe.
For creamy spreads and bases, make your own almond nut cheese or buy a WFPB compliant brand like Kite Hill.
Small bites
Finger foods and little one-bite appetizers are perfect for mingling while juggling plates and drinks. These canapés and stuffed bites are equally suited to elegant entertaining or a casual appetizer buffet.
Italian Stuffed Mushrooms – Healthy Midwestern Girl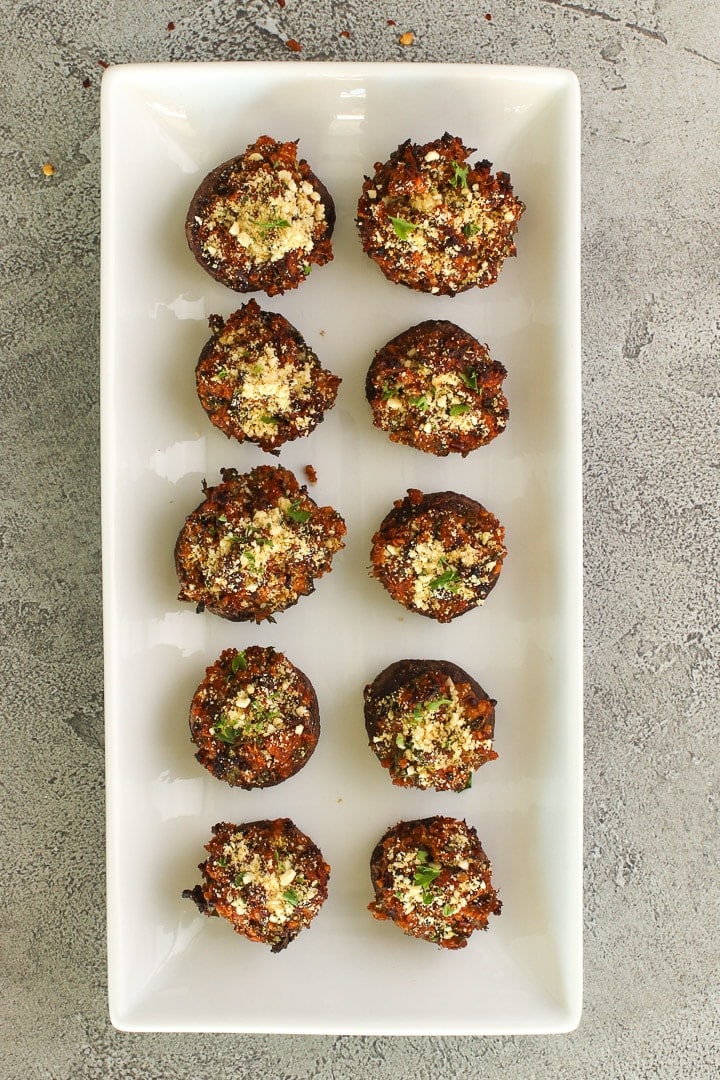 Potato Avocado Hummus & Radish Chip Appetizers - VEEG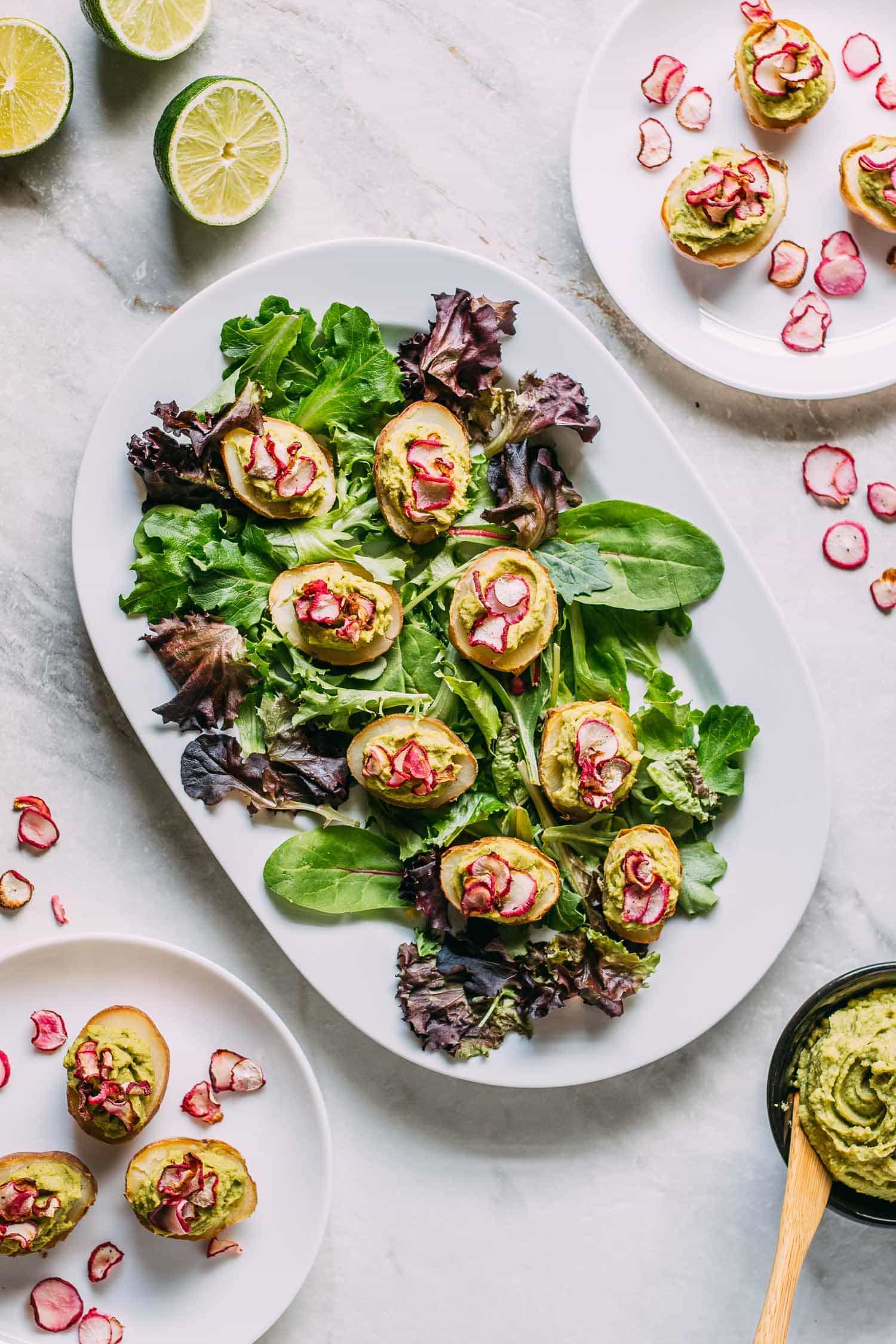 Tomato Chia Jam (Canapés) – Healthy Midwestern Girl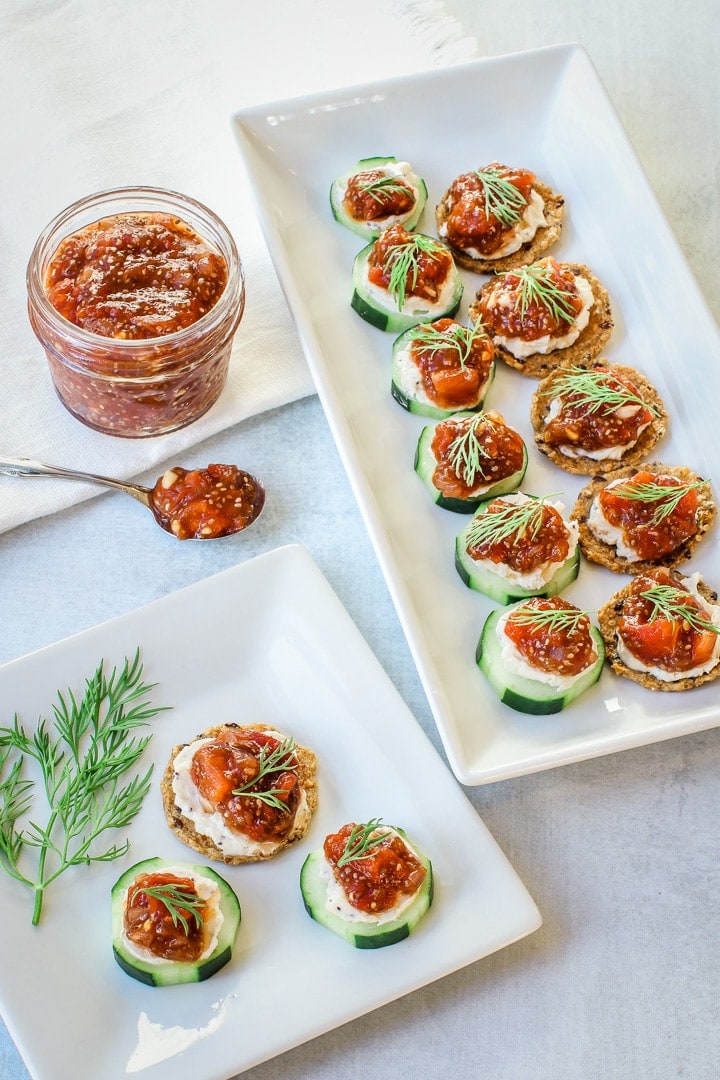 Cucumber Bites with Sundried Tomato Spread – Veggie Inspired
Muffin Tin Sushi Cups – Rhian's Recipes (be sure to use brown sticky rice)
Mini Taco Cups – Healthy Midwestern Girl
Plant-based dips & spreads
Dips and spreads reign supreme at parties, because they're easy to make, easy to serve, and so much fun to scoop up. Home made crackers and chips or gorgeous sliced veggies (like the amazing beauty heart radishes pictured here) guarantee a healthy and oh-so-appetizing dip platter.
Oil Free Baba Ganoush – Healthy Midwestern Girl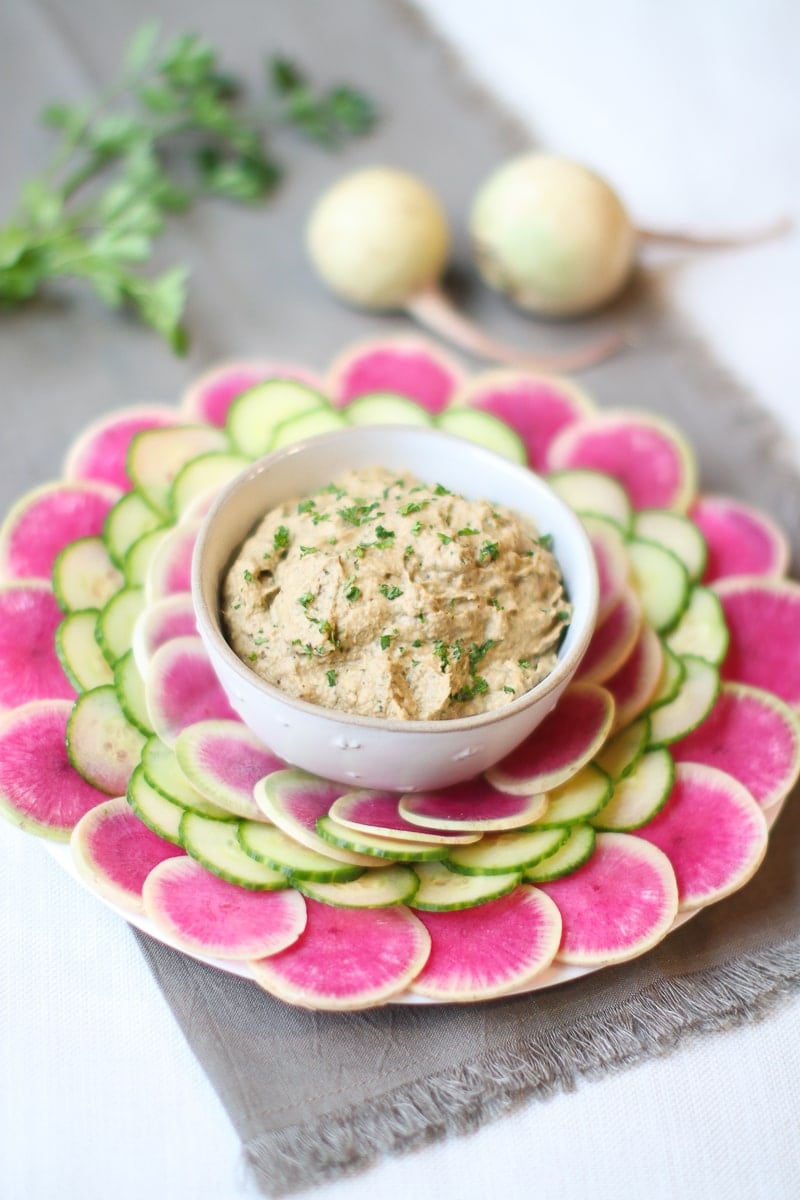 Ultimate Vegan Guacamole - Healthy Midwestern Girl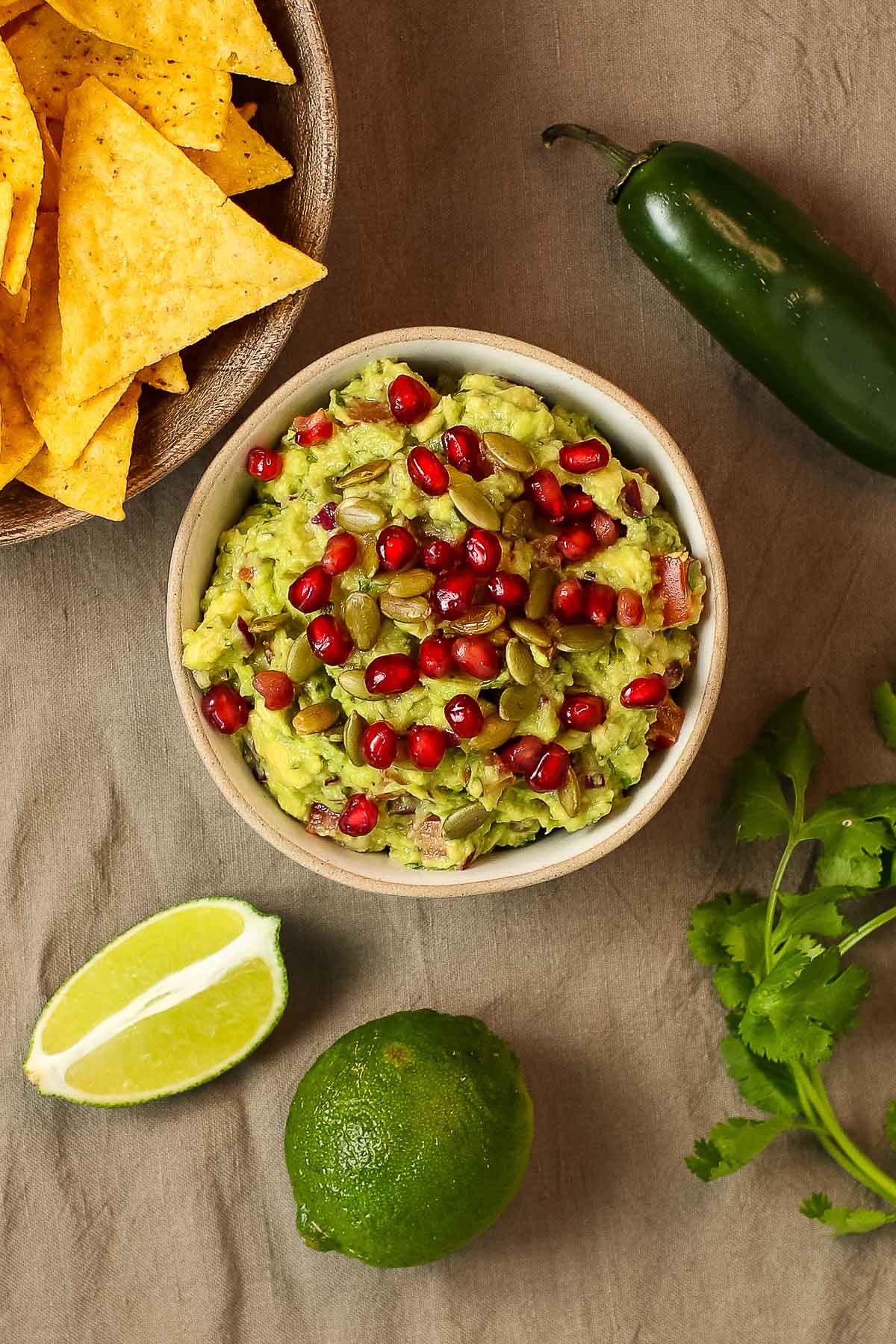 Vegan Caramelized Shallot Dip – My Quiet Kitchen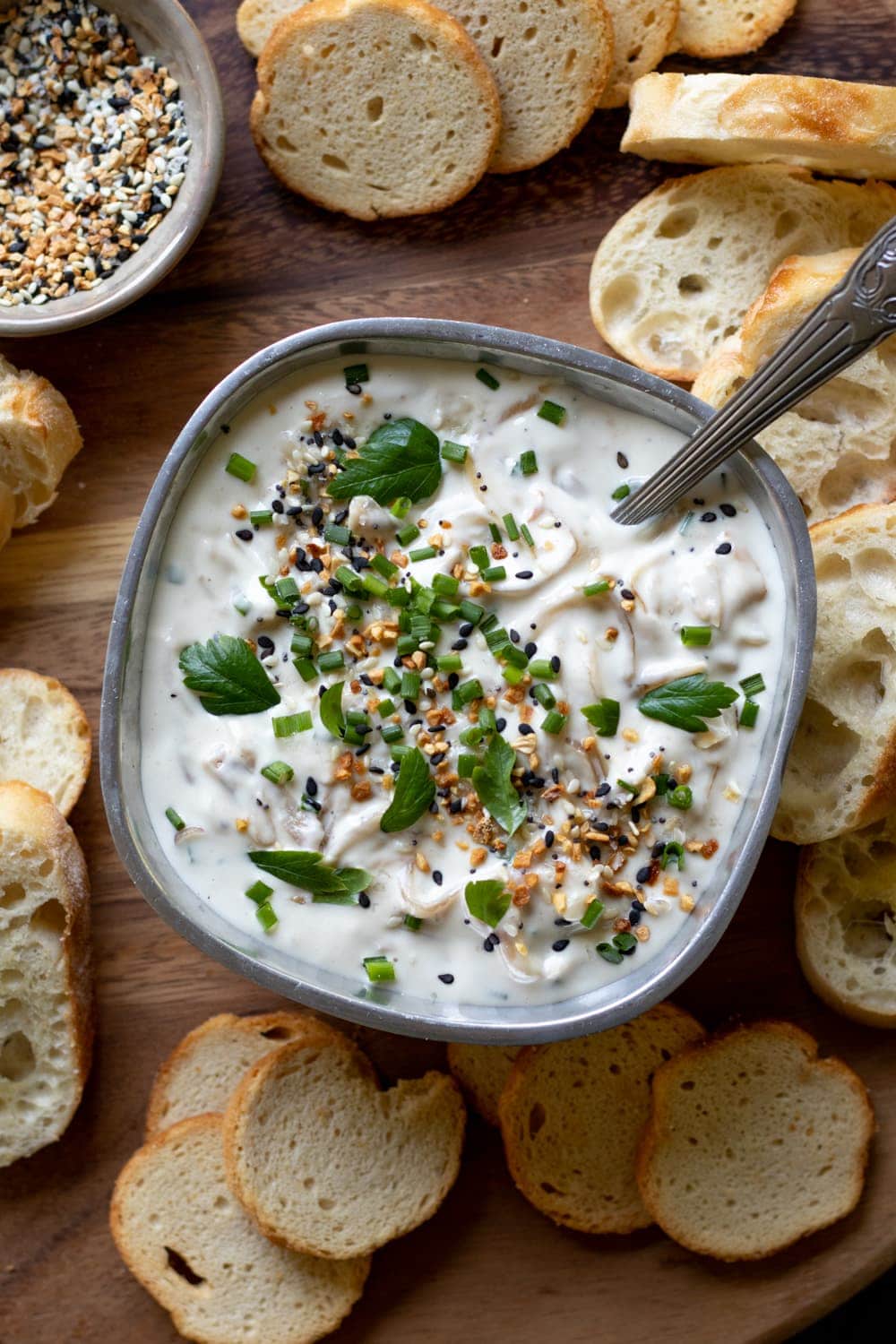 Vegan Spinach Artichoke Dip – Yummy Mummy Kitchen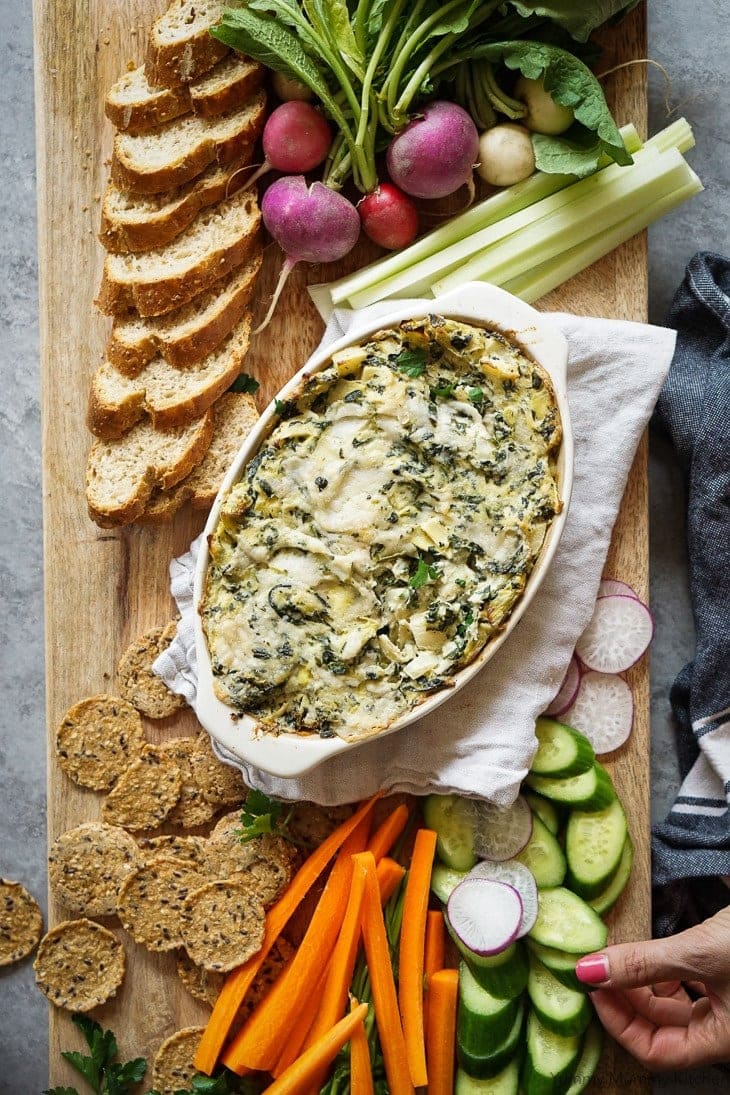 Cauliflower Ceviche – Veggies Save the Day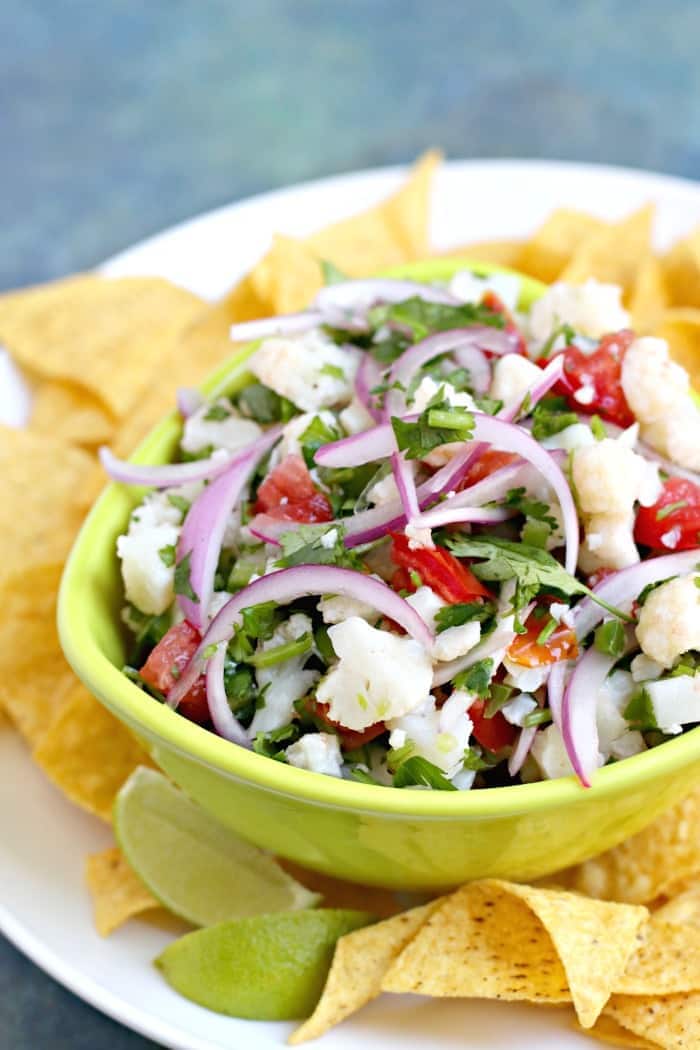 Hippy Harvest Tofu Feta Dip - VEEG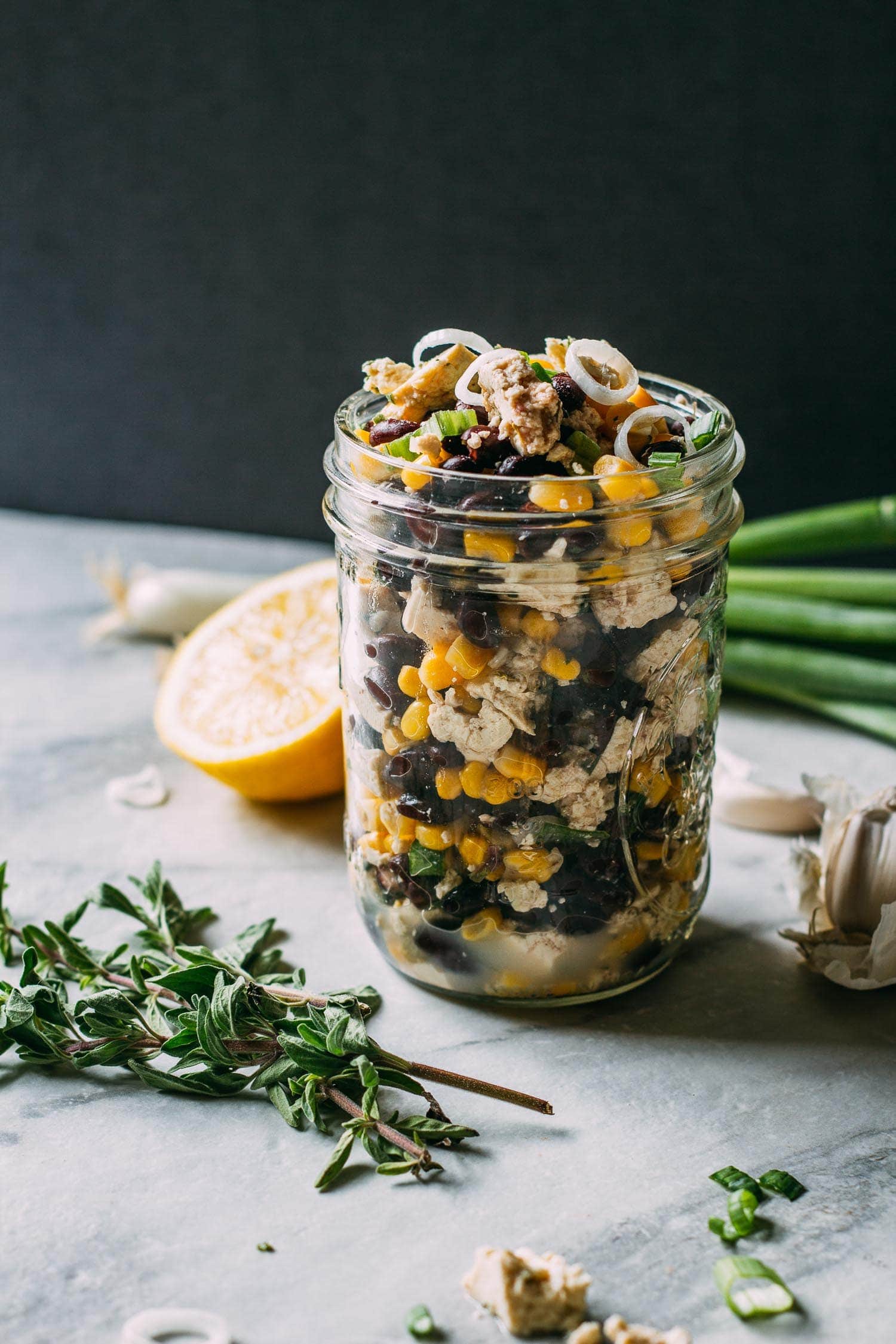 Bitchin' Sauce Original Recipe – Plant-Based Cooking
Spicy Oil Free Hummus – Healthy Midwestern Girl
Easy Cashew Cheese Dip – The Hidden Veggies
Jalepeño Popper Dip – This Healthy Kitchen
Creamy Vegan Veggie Dip – Delightful Adventures
Super-Food Vegan Seed Paté – Very Vegan Val
Best Oil Free Hummus – Healthy Midwestern Girl
Roll ups
From pizza pinwheels to wrap sandwich segments, roll up appetizers are sure to be crowd pleasers. I love them because you can fill them full of all kinds of fun ingredients, from spinach and 'cheese' to colorful (and nutritious) fresh-cut veggies.
Spinach & Cheese Pizza Rolls – Healthy Midwestern Girl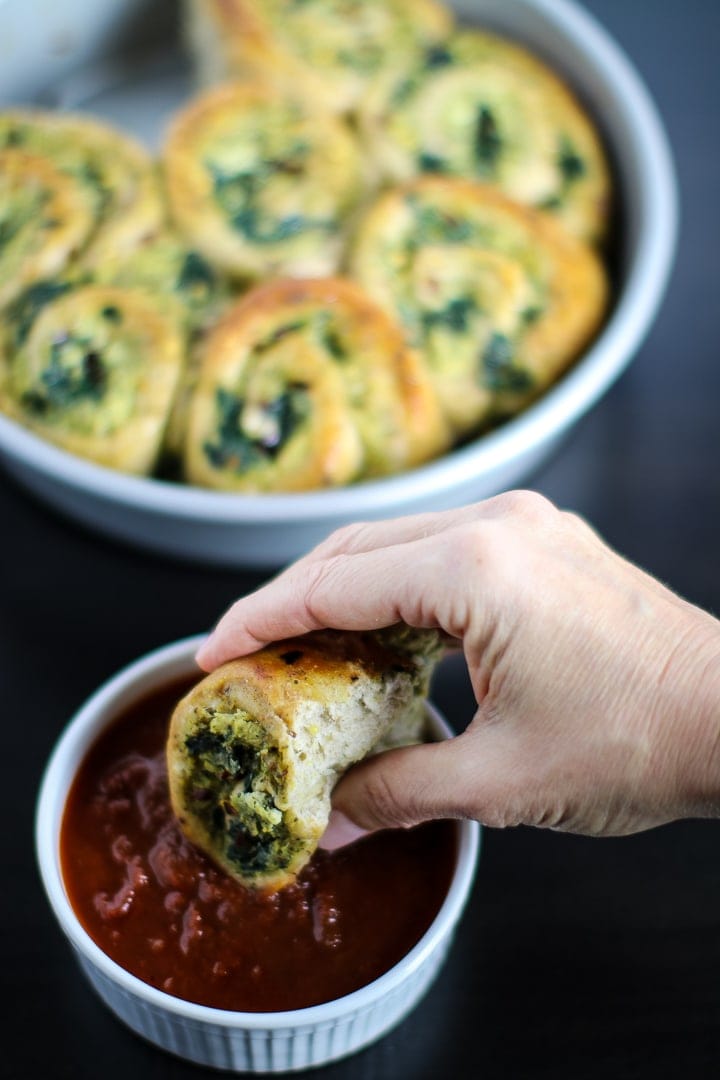 No Rice Sushi with Sweet Potato & Jicama – Very Vegan Val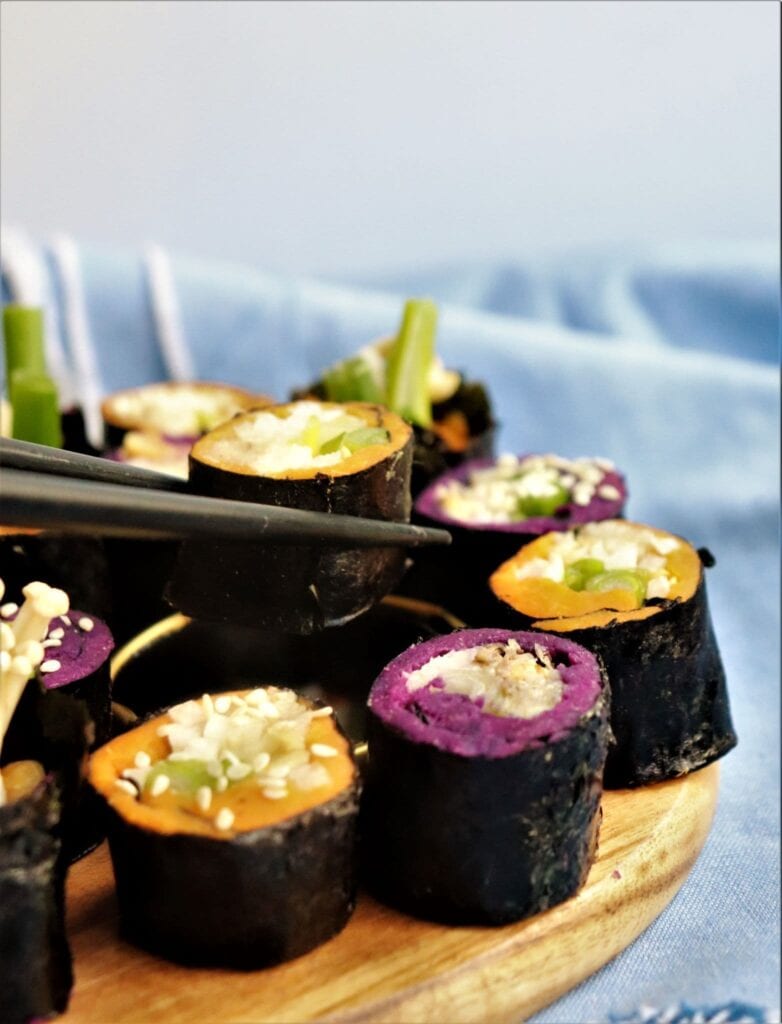 Edamame Hummus Veggie Wraps – Short Girl Tall Order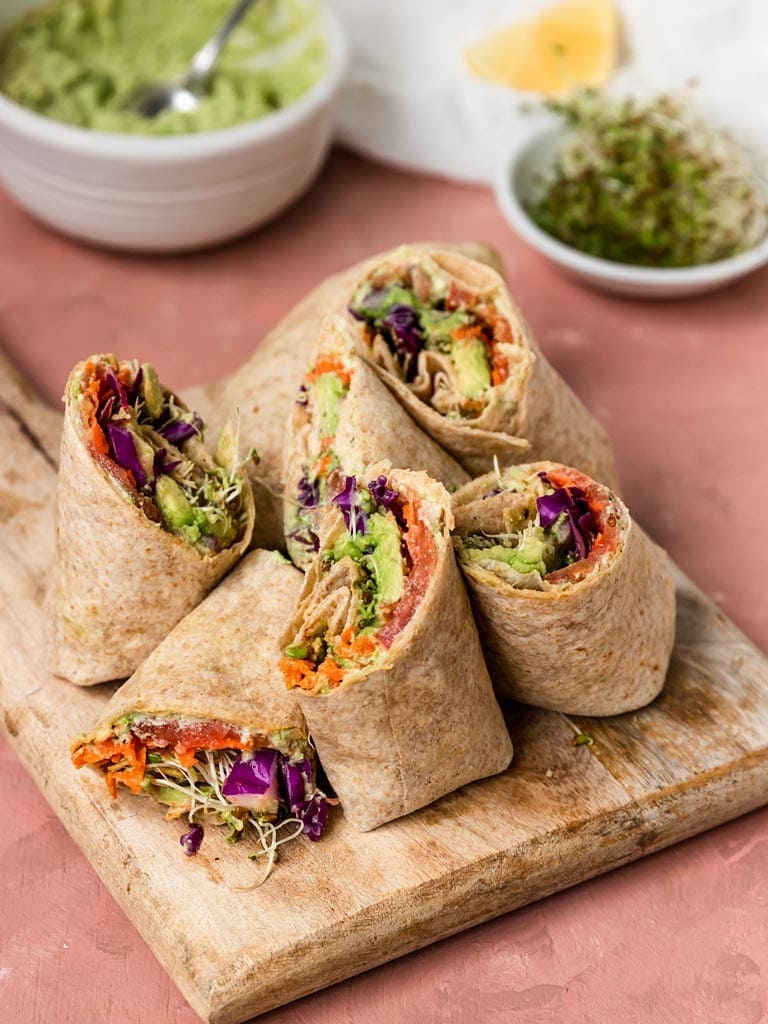 Fresh Vegan Spring Rolls – Happy Kitchen Rocks
Tortilla Rollups with Vegan Cream Cheese & Veggies – Veggie Inspired
Cream Cheese Pinwheels with Fresh Veggies - My Pure Plants
Un-fried party food
From nachos and fries to buffalo cauliflower--healthy baked versions of everyone's favorite fried foods are sure to be a welcome guest at any party. Ditch the unhealthy oil and empty calories, and enjoy the whole food goodness!
Baked Za'atar Sweet Potato Fries with Oil Free Aioli Sauce – Healthy Midwestern Girl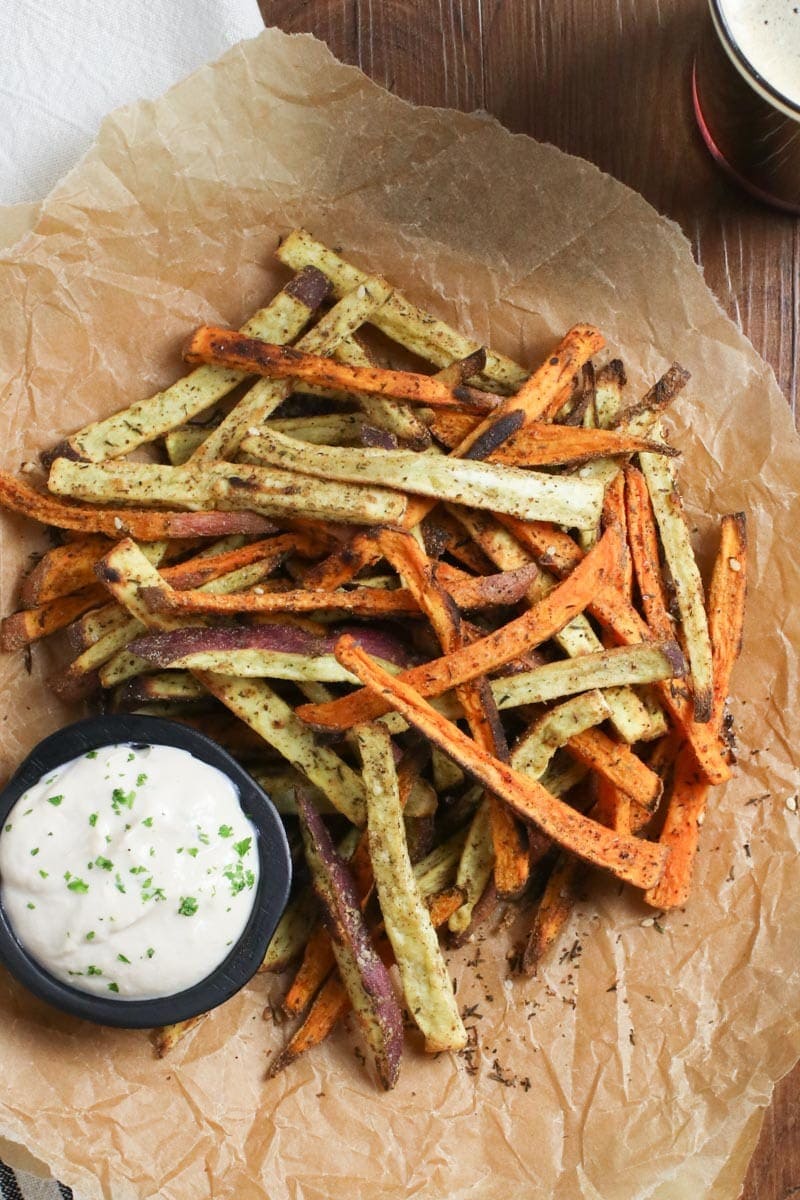 Cauliflower Buffalo Wings – This Healthy Kitchen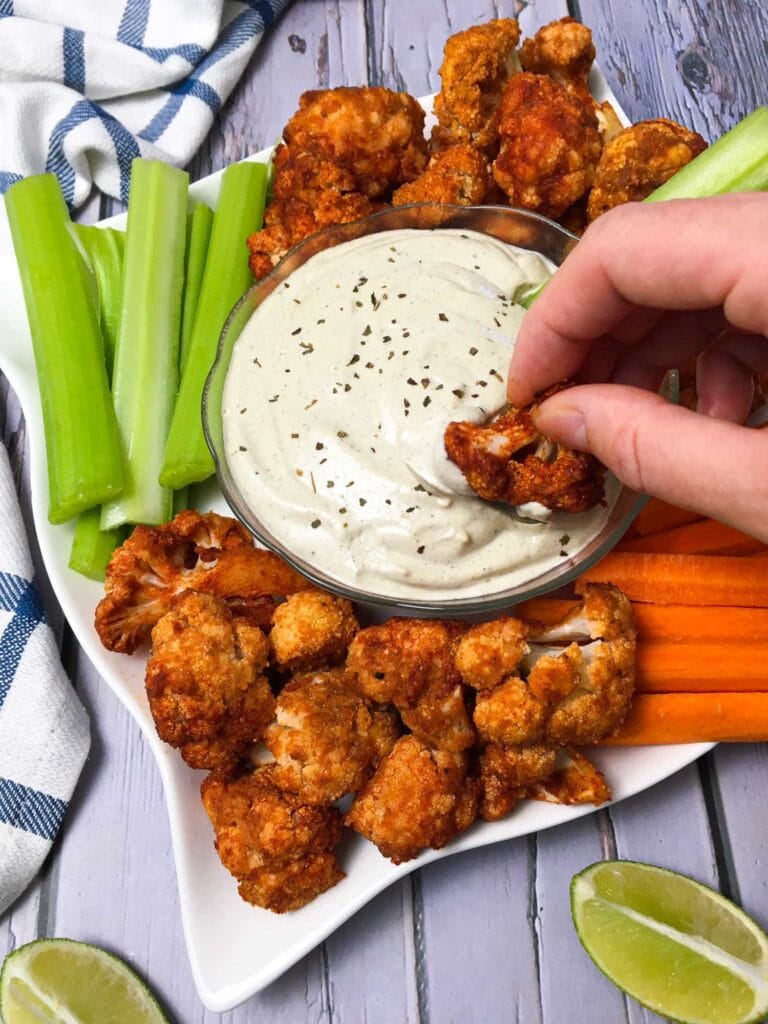 Baked Vegan Falafel – Nutriplanet
Air Fried Spicy Crispy Broccoli with Lemon Tahini Sauce – Fragrant Vanilla (use WFPB compliant flour like whole wheat or oat flour)
Loaded Vegan BBQ Nachos – My Quiet Kitchen
I hope you enjoyed this collection of healthy vegan appetizers recipes from some of my favorite vegan bloggers. Now go rock that party, whole food plant-based style. 🙂
-Elizabeth xo
I LOVE hearing from you! Connect with me on Facebook, Instagram or Pinterest, or drop me a note in the comments.