Just in the nick of time, here's an appetizing lineup of vegan holiday recipes--starting with my Vegan Brussels Sprouts Salad with oil-free citrus vinaigrette, chopped pistachios and orange-infused cranberries.
Then, keep scrolling for 10 more delicious vegan holiday recipes from talented bloggers across the web. Some are sweet, some savory—and the entire collection is guaranteed to satisfy everyone gathered 'round the holiday table this year. (Click on the links to see the recipes.)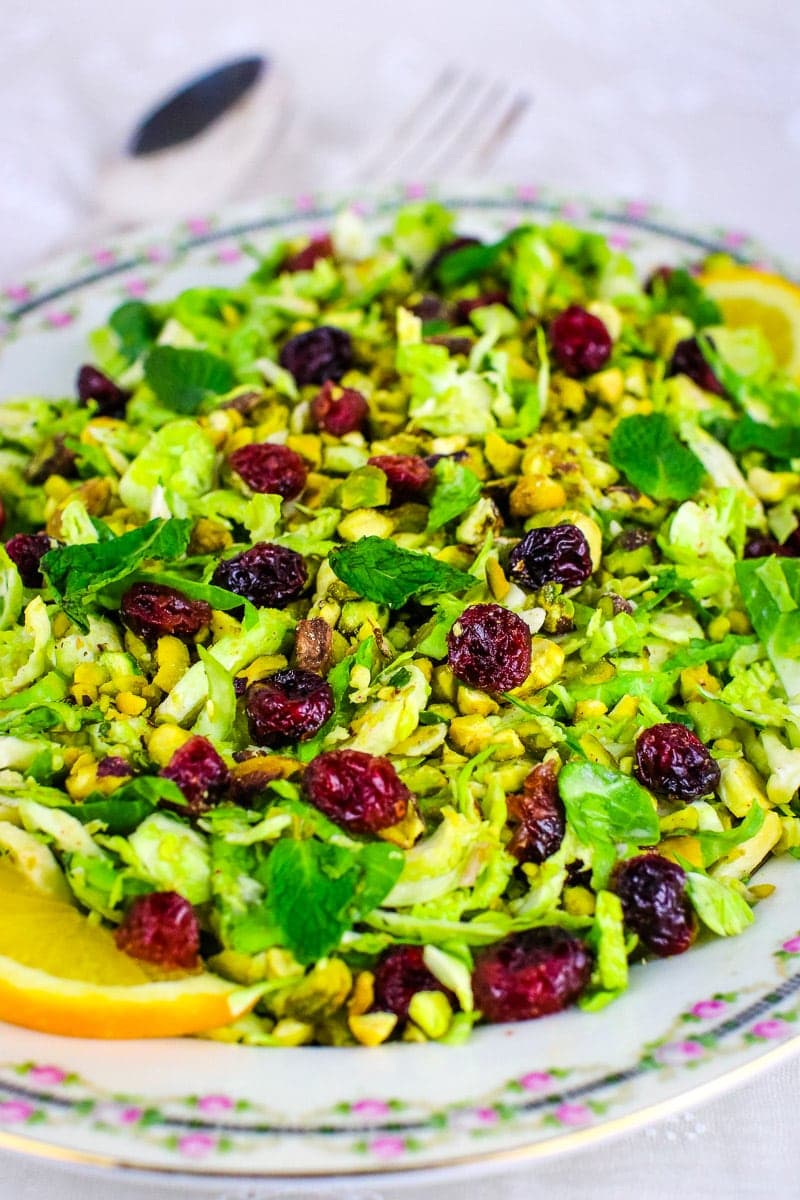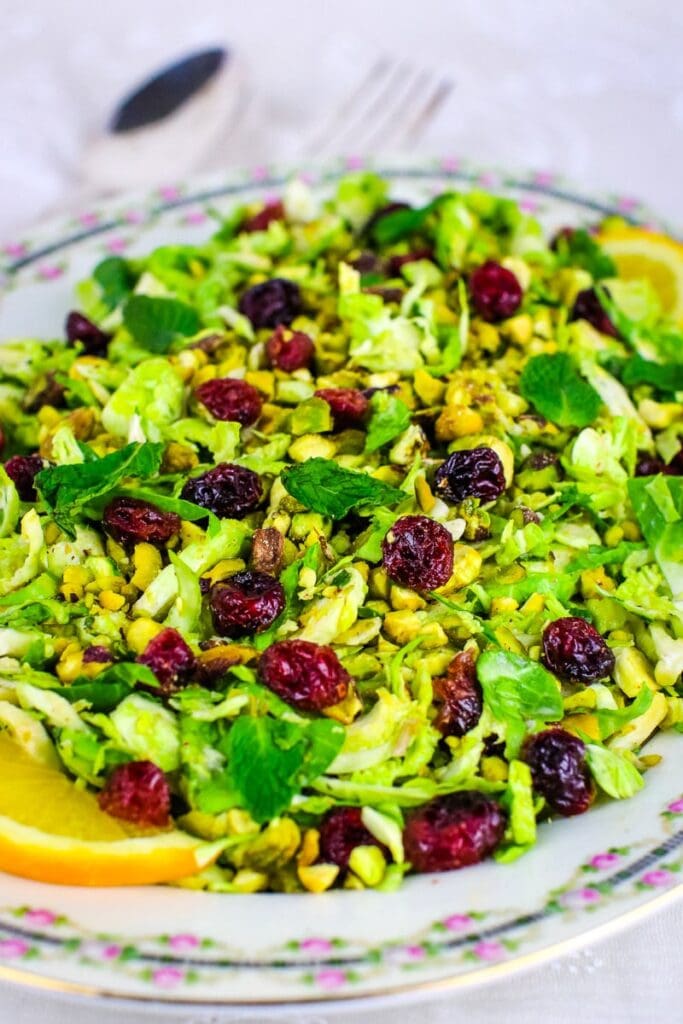 This bright and fresh vegan brussels sprouts salad--in fact, the very dish pictured here on my Great Grandmother's antique china--is the dish I served to my non-vegan extended family on Thanksgiving. And it was a huge hit!
It's not often that a salad can compete with holiday table fare like mashed potatoes and gravy (vegan, of course!), stuffing, baked sweet potatoes (this year, I made Whiskey Maple-glazed Sweet Potatoes--recipe coming soon!) and the like. But my Mom couldn't stop oohing and aahing over this vegan brussels sprouts salad! Even my son who normally doesn't care for salad thought it was really good.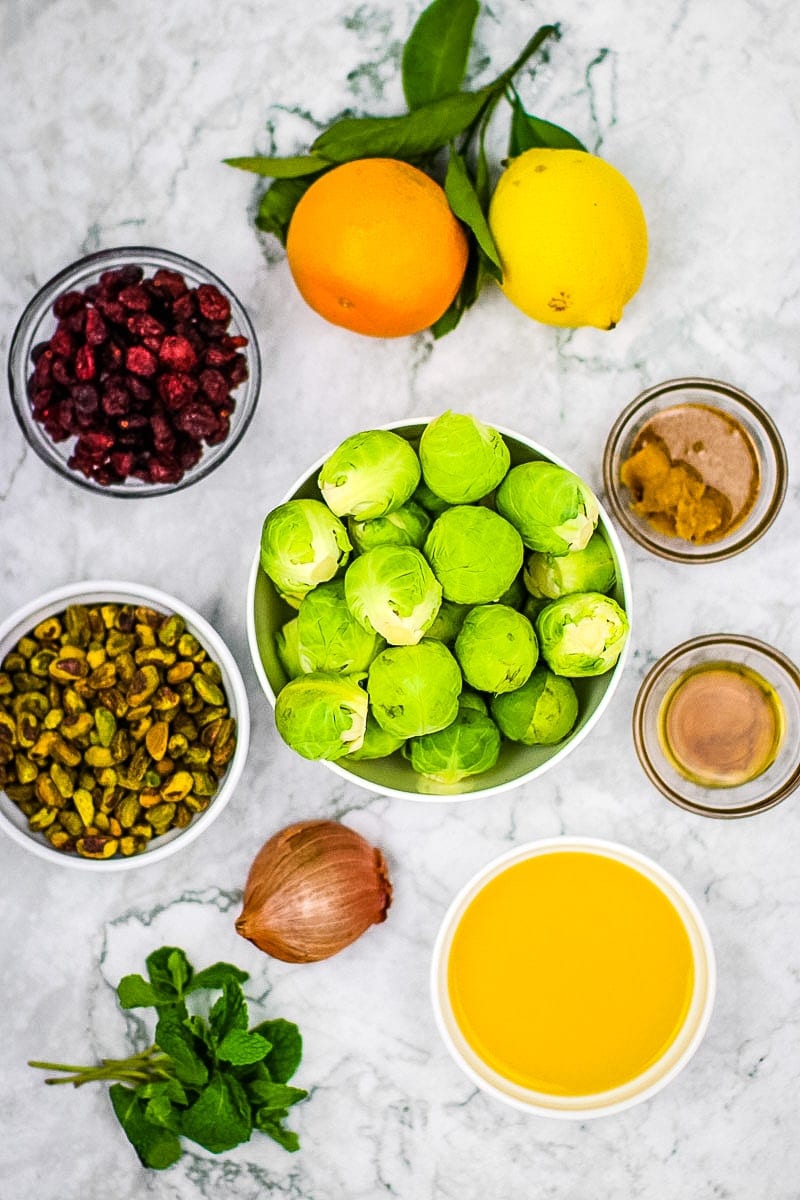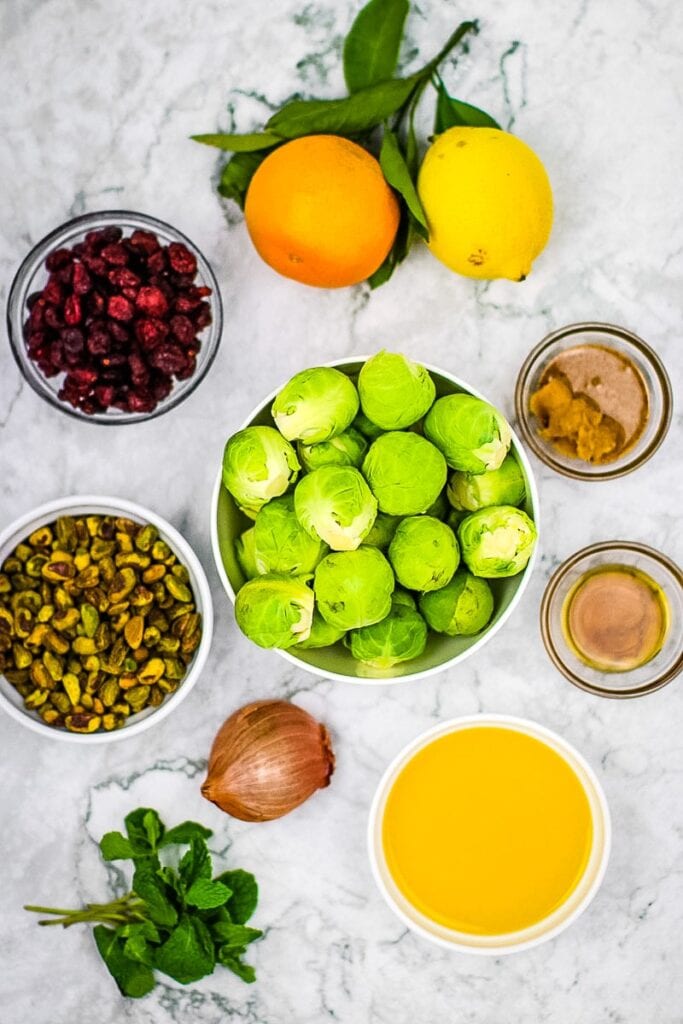 What I love about this Vegan Brussels Sprouts Salad
The shaved brussels sprouts have a nice, crisp texture that holds up well when dressed, which is especially helpful when entertaining since you can make it ahead without the salad getting limp. I made it early in the day (and photographed it!) then put it in the fridge for several hours with no problems.
And I really love the oil-free citrus vinaigrette I made especially for this vegan brussels sprouts salad. It's bright and lively with the tang and slight sweetness of lemon and orange, and gets just a bit of bite from the shallot. The miso and almond butter add a hint of richness and balance the acid of the citrus without resorting to oil--but stay nicely in the background where they belong.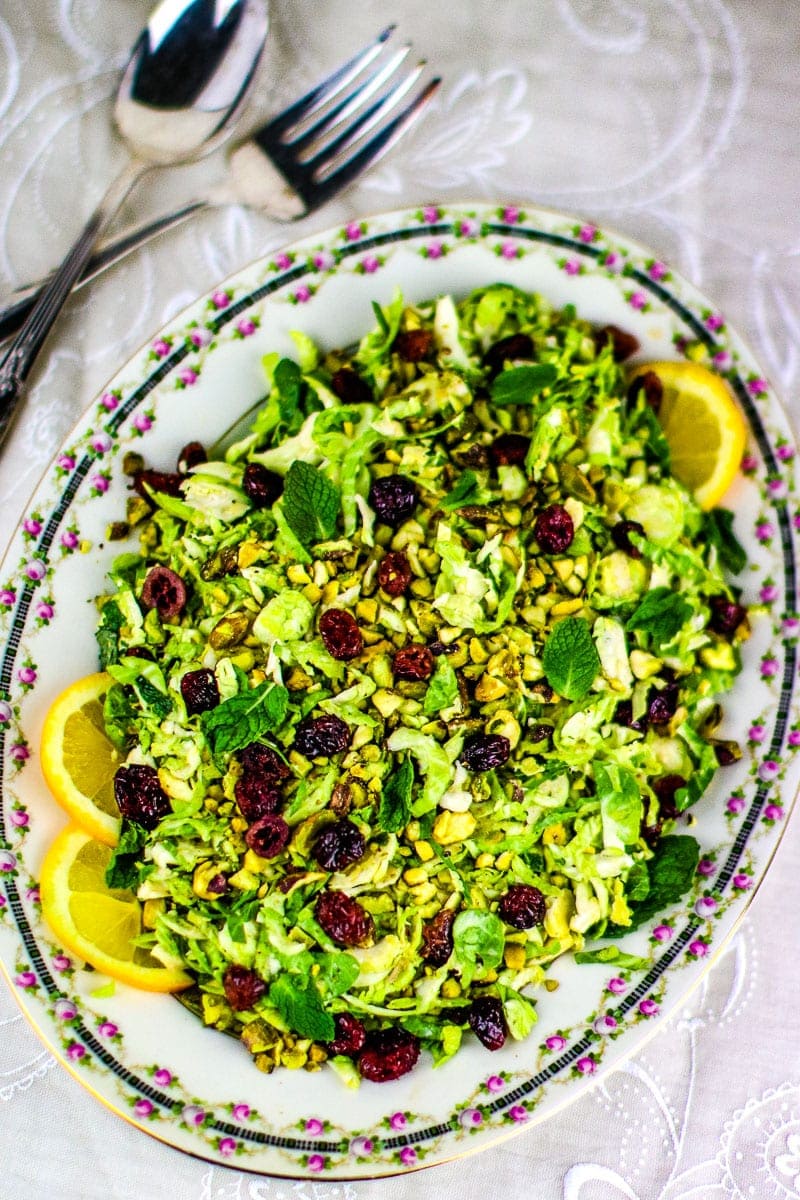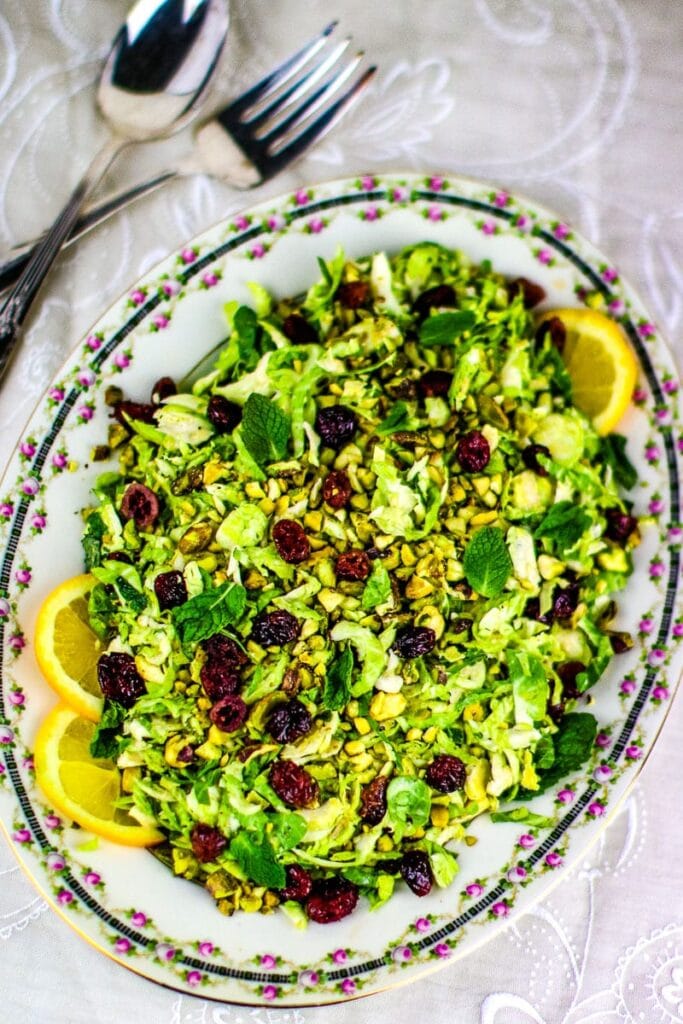 The finishing touches on this vegan brussels sprouts salad--the bright, fresh mint, crunchy pistachios, and barely-sweet orange-infused cranberries--elevate this to a 'next level' side dish worthy of any special occasion.
So when you're combing through all those vegan holiday recipes this year, don't be afraid to volunteer to bring the salad!
Check out some of my other holiday favorites: Vegan Porcini Mushroom Gravy, Vegan Sweet Potato Casserole, Healthy Twice-Baked Potatoes, Almond Ricotta, Easy Vegan Collard Greens, Instant Pot Collard Greens, Shaved Brussels Sprouts with Oil Free Citrus Dressing and Healthy Brownies with Peppermint Frosting.
More Vegan Holiday Recipes Goodness
As promised, here are 10 more gorgeous, sweet and savory vegan holiday recipes from some very talented bloggers I'm so grateful to work with! Check out this food--you're sure to find something special to grace your holiday table this year.