Any night I can whip up dinner in half an hour, with ingredients I pretty much always have on hand, that's a win. This simple but delicious Vegan Pumpkin Pasta Sauce is one of those go-to recipes that's gonna help you keep it healthy—even on your busiest nights. Bu-bye, take-out!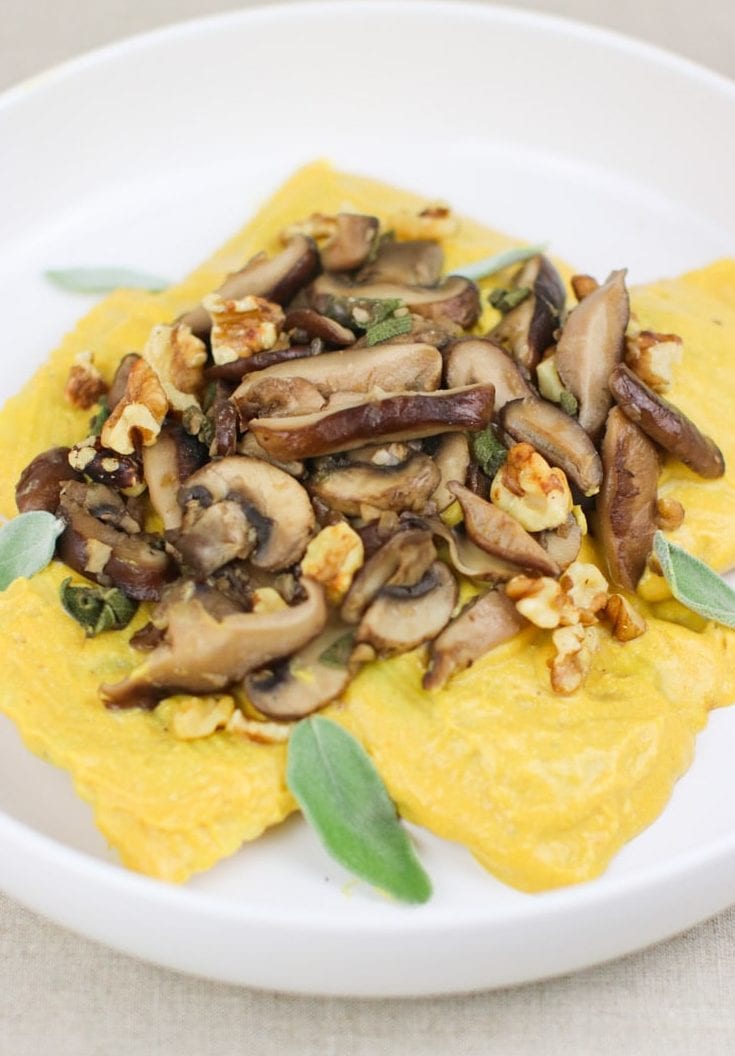 A Perfectly Versatile Vegan Pumpkin Pasta Recipe
Like the perfect little black dress, you can dress this baby up or down for the occasion. Need dinner in a snap? Skip the sautéed veggies (but only if you must!), and go straight for the pasta and sauce. You'll have dinner on the table in about 20 minutes—including boiling the pasta water.
You can always just add the wine right to your vegan pumpkin pasta sauce. In my book, a splash of wine makes most sauces taste just a little better.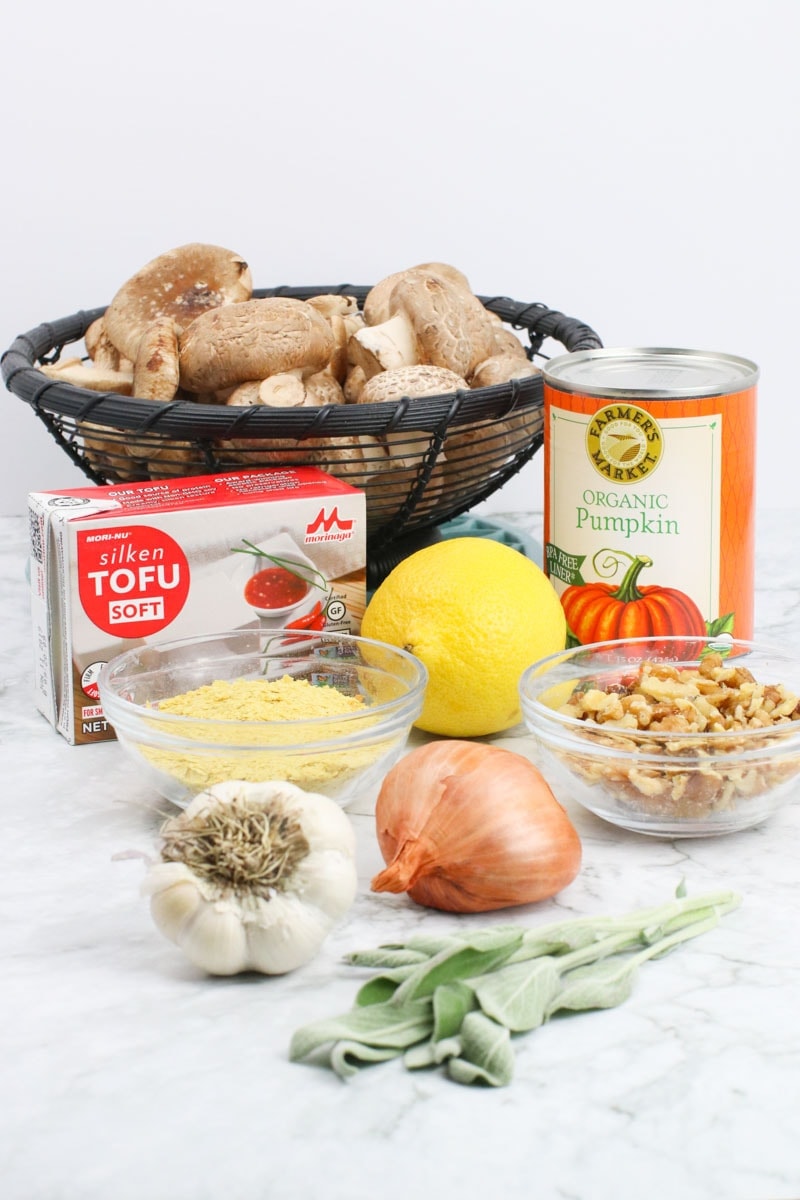 Wanna jazz things up? Saute mushrooms and fresh sage in a little white wine. For garnish, toast some walnuts or add a dollop of homemade almond ricotta.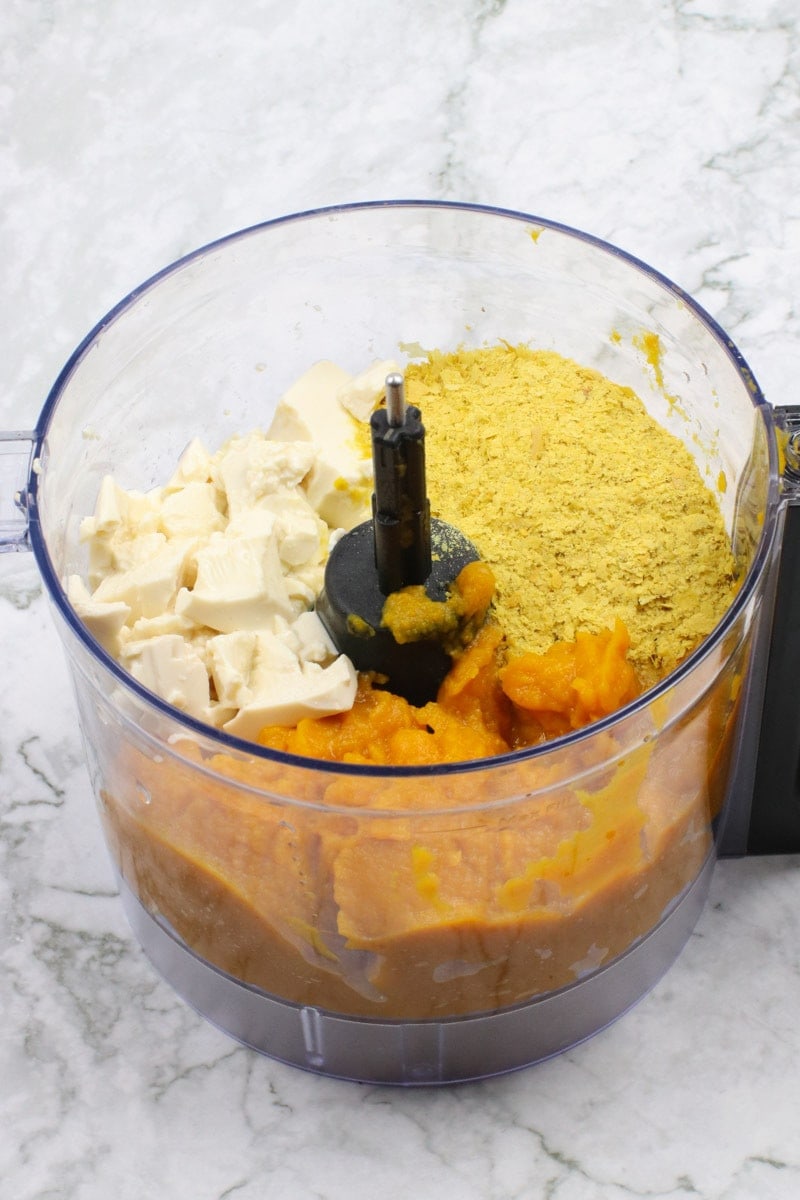 I could see this vegan pumpkin pasta dish becoming a family favorite, even with younger kids. It's really tasty, and not too much of a palette shift from other pasta sauces, like tomato. Plus, you can always play around with the spices to see what goes over best with your brood.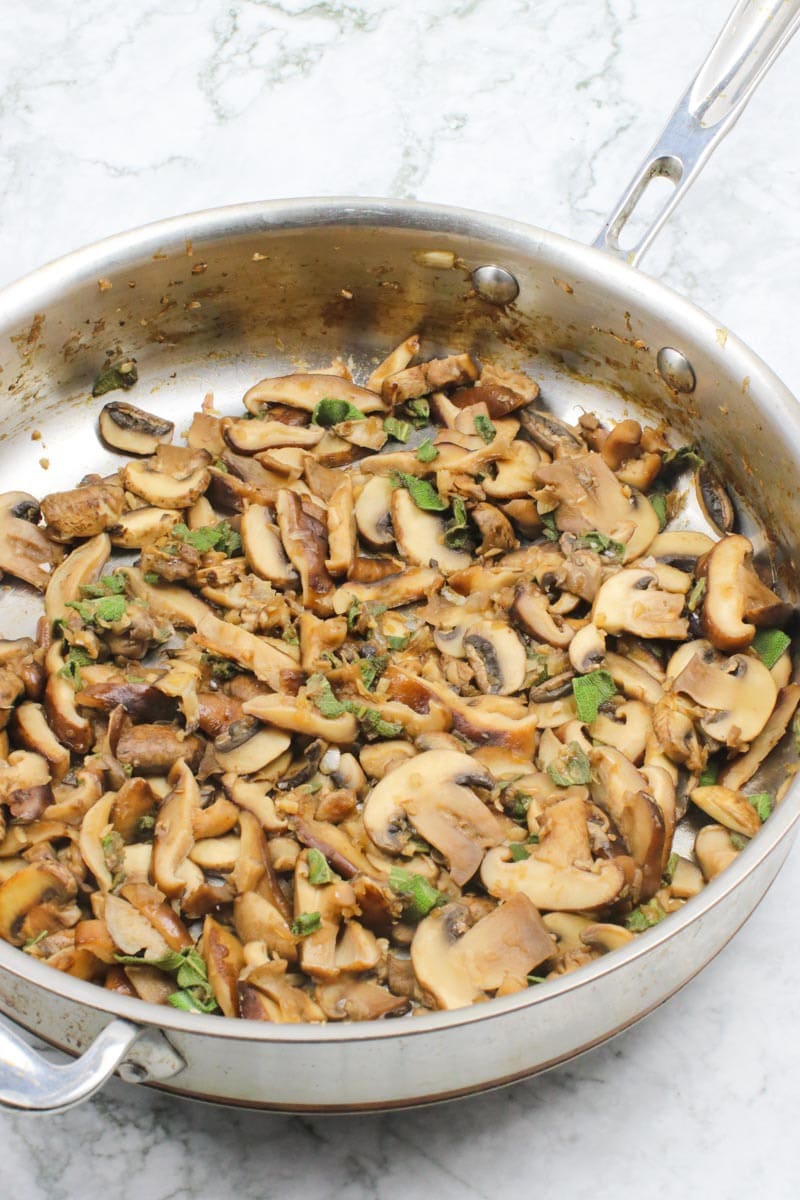 Why I love this vegan pumpkin pasta sauce
I love this vegan pumpkin pasta sauce because even though it's rich and creamy like an alfredo sauce, it's still good for you. In fact, if you switched up the spices, added dates, and baked it in a whole-wheat crust—you'd have yourself a healthy pumpkin pie!
It's also much lighter, and—if you're anything like me–infinitely easier on your digestive system than a dairy-based cream sauce could ever be. ?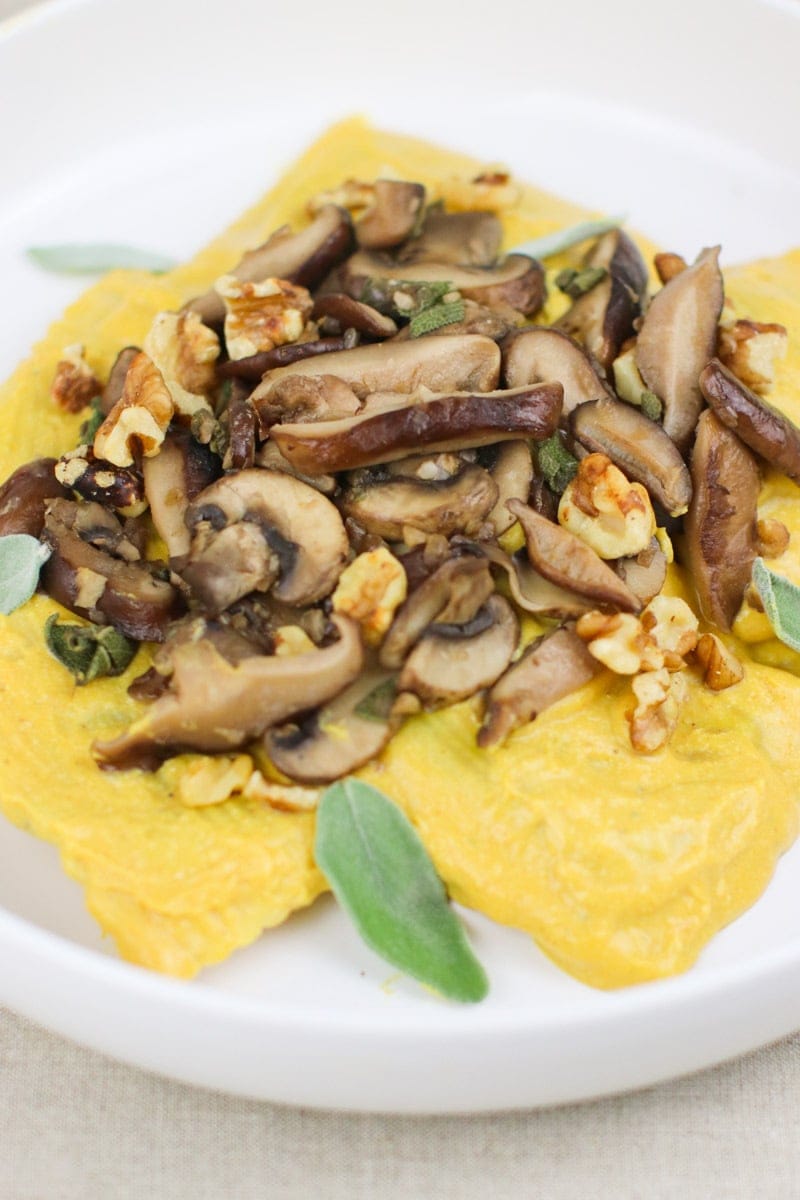 Everything you need to make this vegan pumpkin pasta sauce—except for the fresh lemon juice—is an ingredient you can stock in your pantry. (You can sub apple cider vinegar for the lemon juice in a pinch.) So even if you're in desperate need of a trip to the grocery, you can still pull off a healthy meal.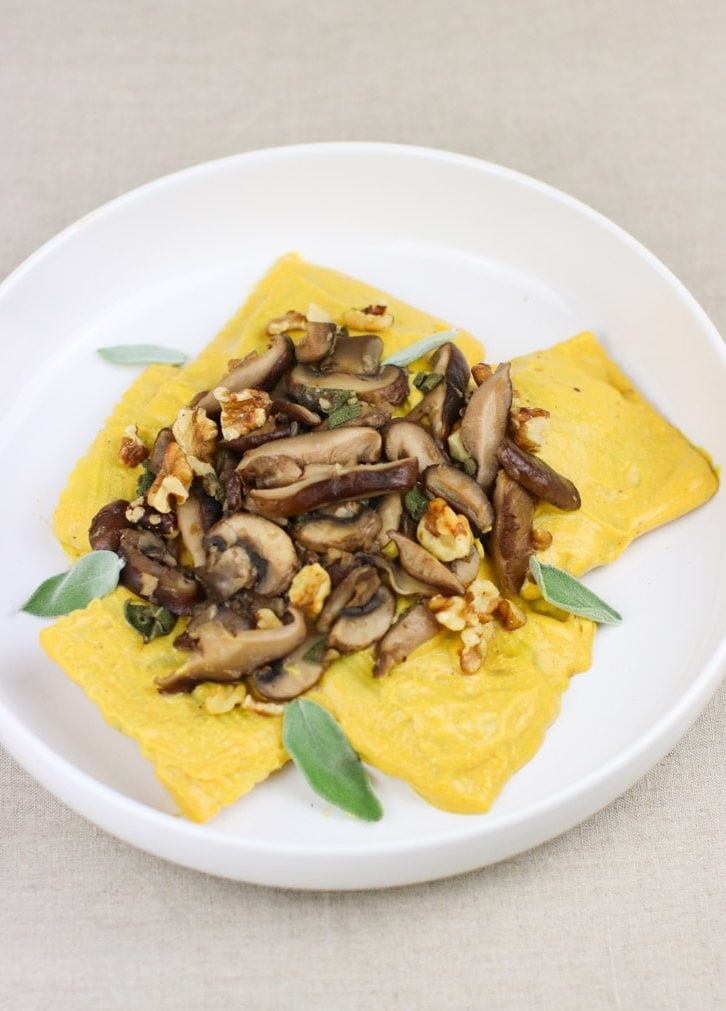 Don't you just LOVE that feeling when you open the pantry door, and–SCORE!!!–you spy an ingredient or two you can build an entire healthy dinner around?! (And don't you just hate that feeling when you get busted doing your pantry happy dance?!)
Vegan Pumpkin Pasta Sauce
This Vegan Pumpkin Pasta Sauce recipe is so healthy and versatile, it'll have you doing your pantry happy dance.
Ingredients
Sauteed Mushrooms (optional - see notes)
1

large shallot

2

cloves

garlic

8

ounces

Shitake mushrooms

sliced

8

ounces

cremini or white mushrooms

sliced

2

tablespoons

chopped fresh sage

Optional: 1/2 cup dry white wine
Pumpkin Pasta Sauce
1 12

ounce

package silken tofu

(soft or firm, not extra firm - see notes)

1 15

ounce

can pumpkin puree

(not pie filling)

3/4

cup

nutritional yeast

1

tablespoon

lemon juice

(about 1/2 lemon)

1

teaspoon

onion powder

1/2

teaspoon

garlic powder

1/2

teaspoon

nutmeg

1/2

teaspoon

sea salt
Pasta
1

pound

pasta

(GF if desired-see notes)

3/4

cups

+/- RESERVED pasta water

(if needed to thin the sauce)

Optional: toasted walnuts for garnish
Instructions
Heat a large pot of water and a pinch of salt to boiling for the pasta.

Peel and roughly chop the shallot into chunks, and place with along with the garlic cloves into a food processor. Pulse until finely diced.

Heat 2 tablespoons of water in a large skillet. Add the shallot and garlic, and saute about 3-4 minutes or until soft. Add the sliced mushrooms, and stir to mix. If using white wine, add it to the pan when the mushrooms and just beginning to cook. Cook the mushrooms on medium-high heat until they've released most of their liquid, about 8-10 minutes. Add the chopped sage and saute another 3-4 minutes. Set aside.

While the mushrooms are cooking, make the pumpkin pasta sauce. Wipe out the food processor, and add the tofu, pumpkin puree, nutritional yeast, lemon juice, garlic powder, onion powder, sea salt and nutmeg to the food processor. Blend on low, about 15-30 seconds. Set aside.

When the pasta water is boiling, add the pasta of choice and cook according to directions. RESERVE some of the pasta water (about 3/4 cups), then drain.
To assemble your pasta.
Pour the pumpkin sauce from the food processor into the pot you used to cook the pasta. On medium heat, warm the sauce gently but don't boil. Add reserved pasta water if needed to achieve the desired consistency. Add the pasta to the sauce and cook a few minutes until hot.

You can either mix the mushrooms right into the pasta and sauce, or pile them on top. If adding to the top, you may have to place them back on the heat for a few minutes if they finished cooking before the pasta and sauce.

If desired, garnish with toasted walnuts crushed red pepper flakes.
Notes
I really enjoy this pumpkin pasta dish with veggies on top. However, for a simple 20-minute meal, you can skip the sauteed veggies and just whip up a quick batch of pumpkin pasta sauce while your pasta is cooking. If you'd like to include the wine, you can add it right to the pumpkin pasta sauce and simmer on medium-low about 5 minutes to cook off the alcohol.
You can use either soft or firm (but not extra firm) silken tofu for this sauce. If using firm, you may need to add more pasta water to achieve the desired consistency.
I like to keep some pasta water set aside and add to any leftovers, as the sauce will tend to thicken as it cools. If you forget to reserve the pasta water (can't count how many times I've done this!), just use a bit of regular hot tap water or broth instead.
We almost always eat whole wheat or legume pastas, like red lentil. However, I found this fresh vegan ravioli made by Kite Hill and just had to give it a try. It was very good, but not WFPB compliant, because it's not whole grain. 🙁 Next time, I'll give homemade ravioli a try!
Nutrition
Calories:
389
kcal
|
Carbohydrates:
72
g
|
Protein:
18
g
|
Fat:
3
g
|
Sodium:
211
mg
|
Potassium:
793
mg
|
Fiber:
7
g
|
Sugar:
7
g
|
Vitamin A:
11765
IU
|
Vitamin C:
5.6
mg
|
Calcium:
56
mg
|
Iron:
3.3
mg